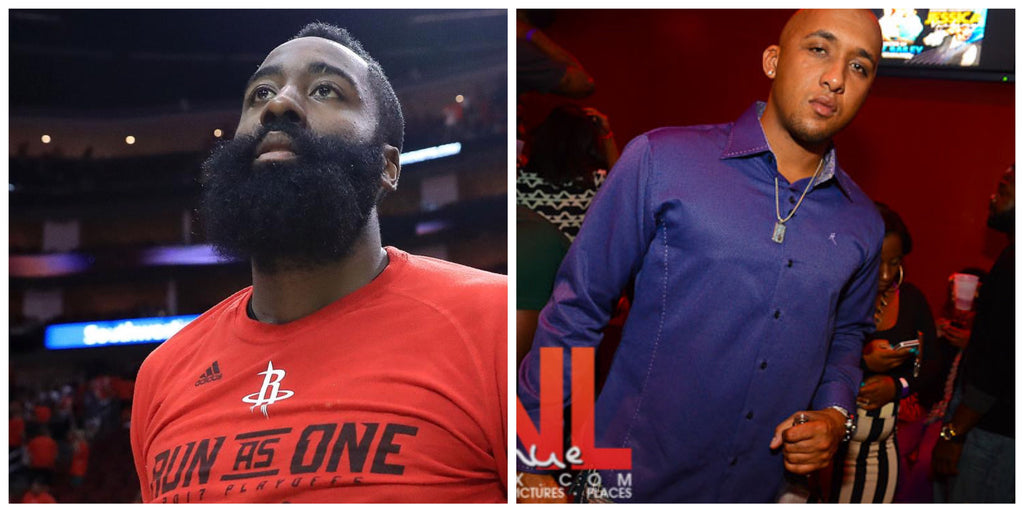 Report: Moses Malone Jr. Sues James Harden for Allegedly Orchestrating Robbery
Moses Malone Jr. has filed a lawsuit against James Harden alleging the Rockets star was responsible for "masterminding" a robbery against Malone, Isiah Carey of Houston's Fox 26 reports. 
Malone, the son of Hall of Famer and former Rockets center Moses Malone, was beaten and robbed of $15,000 to $50,000 in jewelry at a Houston strip club in June. 
Malone's suit alleges that Harden paid the robbers $20,000 to attack him after Harden became upset over Malone's Facebook post about Harden's basketball camp. 
"The post basically referenced the fact that James Harden was charging $250 for a basketball camp," Malone's lawyer, George Farah, told ABC-13 News in July.
(Cont'd Below)
Four men have already been charged in the case. One of the men charged, Darian Blount, told Malone during the attack that he "disrespected James Harden and that he needs to be punished after that," according to a criminal complaint. Police have not connected Harden to the crime. 
Malone also filed a suit against the club in August seeking $1 million in damages. ​
---