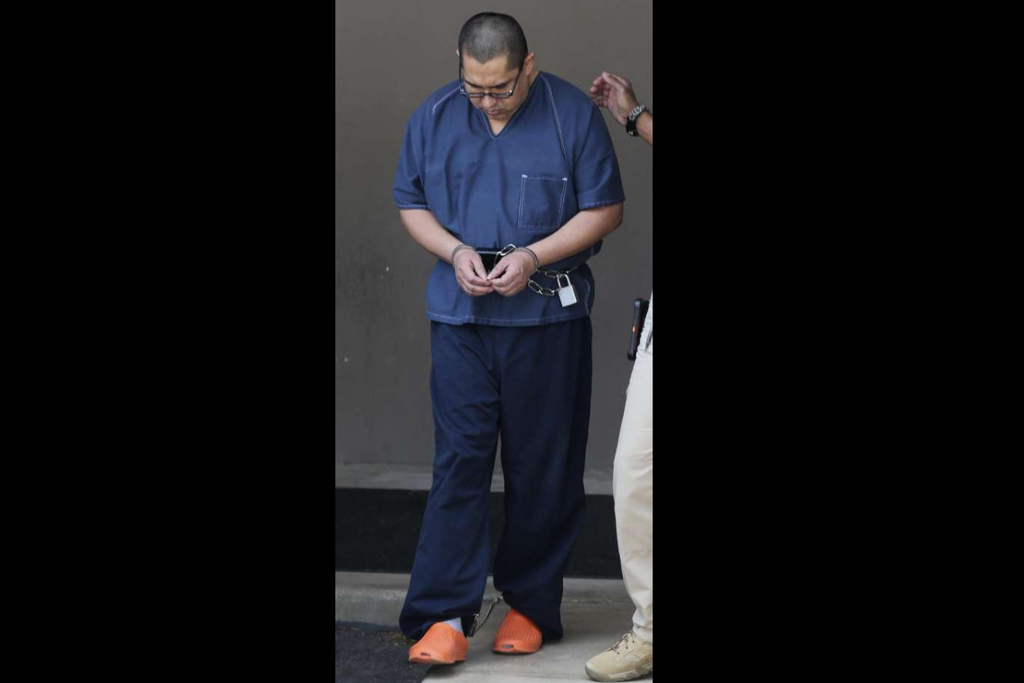 Zetas Boss Who Took Part in Slaughters to be Sentenced in Texas
Mariano "Chano" Millan Vasquez chopped up a 6-year-old girl with an axe while she was still alive and made her parents watch. He then ordered the parents killed, and more than a dozen others, in the same gory fashion. And, former Zetas plaza boss Millan Vasquez also conspired with fellow cartel members who rounded up and slaughtered 300 people after one of their own turned U.S. informant.
On Wednesday, Millan is to be sentenced in San Antonio for the horrors that were detailed at his July 2016 trial. He faces up to life in prison.
Millan was arrested in 2015 while living under a fake name in San Antonio. At trial, he was convicted of several charges, including killing in furtherance of drug-trafficking crimes, distributing large amounts of narcotics and lying to federal agents about his identity. While part of the Zetas, he rose to become plaza boss of the Piedras Negras, Mexico area, an important smuggling corridor for the drug cartel.
A witness, a 39-year-old convicted marijuana trafficker who said the Zetas forced him to work for them, testified at trial that he was taken to different locations around Piedras Negras after the cartel held him responsible for a lost load of pot, and forced him to watch 18 people get killed — most of them, like the family, hacked to death. It was a warning to come up with money to cover the loss, he said.
The witness tearfully recounted how Millan was present for all but one of 18 executions. In some cases, the victims were blindfolded and kneeling, and he was also forced to kneel. His blindfold was removed so he could watch. The victims included men, women and children, he said.
At one of the houses, there was "a little girl, a woman and a man" held captive in the patio, the witness said. A barrel containing fire was nearby. The girl was 6, he said.
"Chano began," the witness said. "He got the axe and cut off her knee and an arm. … She would cry. She would scream."
The witness said Millan laughed and told the father, "'So you'll remember me.'"
The trial also revealed details of the mass slaughter in Piedras Negras and rural towns nearby. After a senior Zetas member began cooperating with U.S. authorities in 2011, the cartel came down with a vengeance.
The Zetas then-top leader Miguel "40" Treviño Morales, who is now in Mexican law enforcement custody, ordered the roundup of "anyone who smelled like" the turncoat. As a result, more than 300 men, women and children were picked up — many of them with no connections to the drug trade — and were killed by the Zetas, who also burned their bodies in barrels of acid or with diesel fuel, according to an informant's testimony. Millan was in the middle of it, according to the testimony.
Via Guillermo Contreras with Houston Chronicle
---