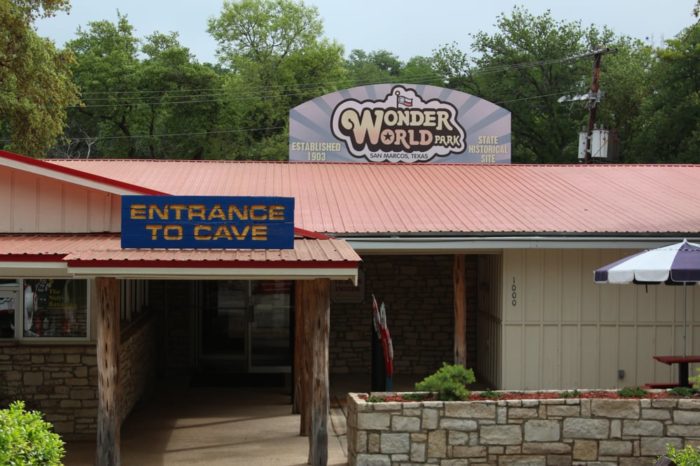 You've Probably Never Heard Of The Cave In Texas That Was Formed By A Massive Earthquake
We've talked about plenty of caverns in Texas over the years – Natural Bridge, Caverns of Sonora, and Cave Without a Name, just to name a few – but there's one extremely unique cave that doesn't get nearly enough recognition. Wonder World Park in San Marcos features a cavern that was formed by an earthquake almost 200 years ago, and it's the only one of its kind open to the public for viewing. Check it out:
The Balcones Fault Line Cave is the ONLY real earthquake-formed cave open to the public for viewing. How incredible is that?
Your eyes will be opened to the sheer power of Mother Nature as tour guides tell stories of Earth's geological history.
Among the sights you'll come across are fossilized prehistoric life encased in rock formations and huge boulders suspended mid-air. Many more spectacular anomalies await you, as well!
Believe it or not, this is the first commercial show cave open for public viewing in Texas - it was established in 1903! Given that fact, it amazes me that so many people have never heard of it.
There are no bats in Wonder Cave like there are in some of the other Texas caverns, but there is one indigenous creature: the black and white salamander! You'll learn about it and tons of other fun facts on your tour.
Some rooms in the cave are off-limits due to danger because entering them would require rappelling, hardhats and flashlights. But it's pretty cool to know that the cave is much bigger than we think!
Wonder Cave also hosts several events for holidays and the like. Christmas Stories in the Cave is coming up soon, so start thinking about making plans as the season draws nearer!
The park is located at 1000 Prospect St, San Marcos, Texas.
Have you ever been to Wonder World Cave & Park? Tell us all about your experience.
---