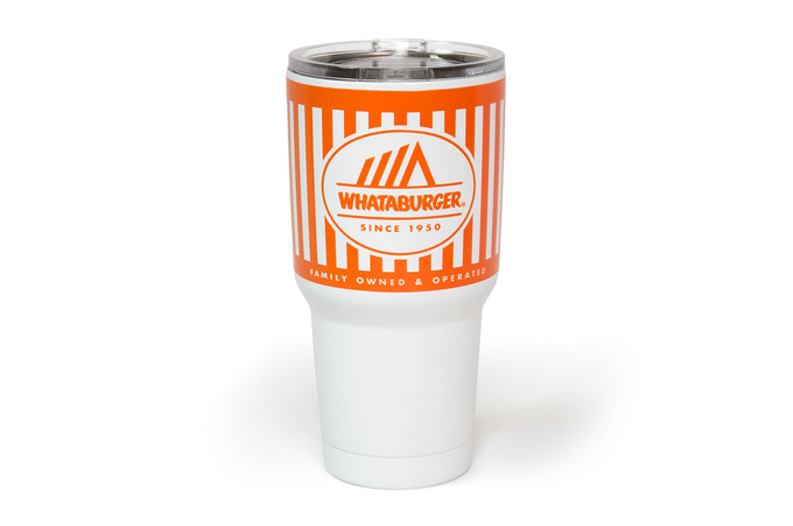 You Can Buy Tumblers That Look Like Whataburger Cups
Stainless steel tumblers have been the best invention for beverages since the koozie. Now, Whataburger is selling tumblers that look like Whataburger cups.
Yes, this portable mug looks just like your typical styrofoam Whataburger cup. But now you can enjoy a freezing cold or piping hot drink anytime while still showing your orange and white pride.
The idea may have been inspired by a Reddit user who hand painted his own YETI to honor his favorite burger chain earlier this month. Check out his version below:
It's an admirable feat, but not one that most people would want to spend a lot of time and money on. Now, you can simply shell out $42.99 to get one without all the DIY hassle. Orders begin shipping out later this month, but you probably won't want to wait. With the holiday season fast approaching, these will likely sell out fast. 
Fair Use Source: LORIE LIEBIG with Wide Open Country
---