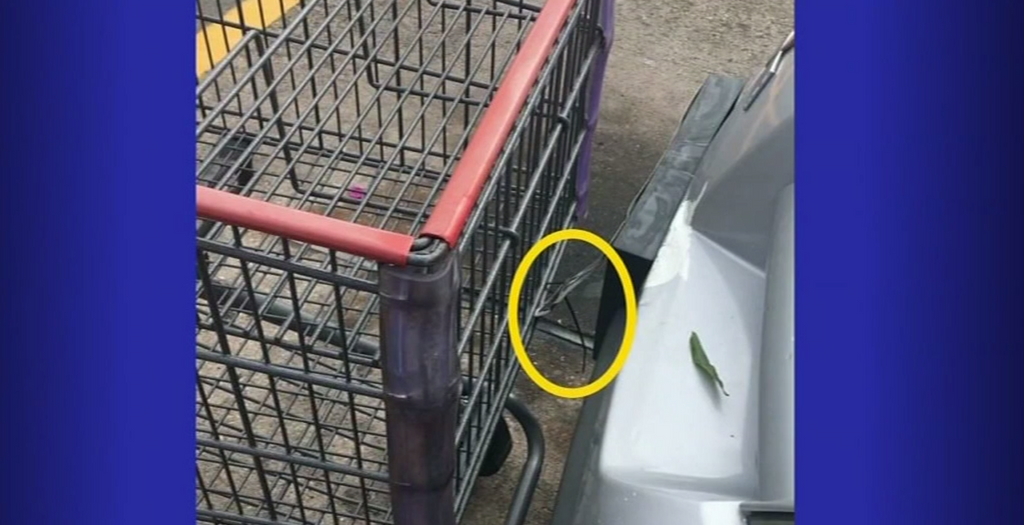 Woman's Car Zip Tied to Shopping Cart in Baytown
"I had a long, frustrating day. I woke up early," said Yesenia Molina.

It was Tuesday and Yesenia Molina's day was already going badly. She made a stop at Joe V's grocery store in Baytown just to run inside for a quick item. She said she was inside for less than 15 minutes. When she came out, she got in her car and started to back up.

"I just got in my car, I was on the phone and I noticed a little cart moving as I backed up and I said, 'What in the world is going on?'" said Molina.
She said she thinks the driver of a large truck that was across from her may have done it, possibly upset about where she parked but she doesn't know for sure who did it or why.

"It's kind of a retaliation, what it sounds like it could be and we see those things," said Sergeant Bennie Boles with the La Porte Police Department.

La Porte police said while they haven't heard about this type of situation, road rage and parking lot rage is all too common, provoked by anything from how and where people park to door dings.

"They get that first ding and it really makes them mad," said Boles.

Boles said the best thing to do is stay calm.

"If you're in a situation like that don't escalate it, be the bigger person, take the high road. These things can escalate to a point that you end up in jail for assault," said Boles.

As for Molina she says after a long day, having this happen just made her laugh.

"I just started laughing. Why would they do this? It was just hilarious," said Molina.

Sergeant Boles said you can face criminal mischief charges.
Via ABC 13
---