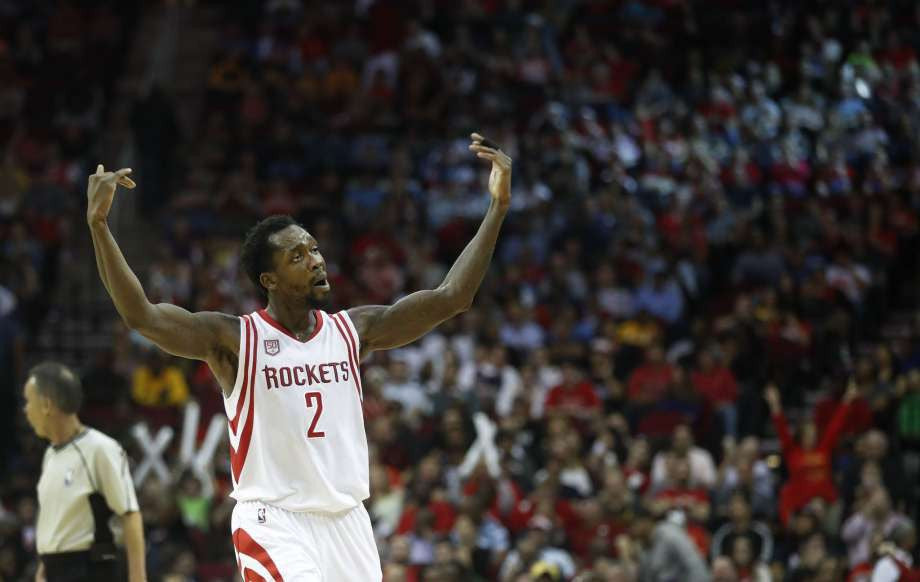 Why the Rockets' Pat Beverley is becoming a Houston Sports Legend
Pat Beverley has been a Rockets' fan favorite since his first playoff series when he showed the tenacity he's become known for in a playoff series against Russell Westbrook, Kevin Durant and the Oklahoma City Thunder back in his rookie season in 2013.
Beverley has the coolest nicknames on the team. The Beard is good, but it doesn't beat Mr. 94 Feet and The Wolverine. And the names fit with Beverley's full-court ferociousness all over the floor.
The love for Beverley has only grown since his rookie year, but after his Game 1 performance on Sunday against the Thunder, that love seems to be reaching a crescendo.
(Cont'd Below)
On Sunday, he had 21 points and 10 rebounds and forced Westbrook into nine turnovers. He also led the game in stares into the crowd and in maximizing the crowd noise in Toyota Center.
The Rockets' playoff run still needs to go a lot further for Beverley to cement his place in Houston sports lore, but he appears to be on his way. He may not reach Hakeem Olajuwon and Earl Campbell levels, but he's already cruising near Vernon Maxwell altitude levels at the moment.
All teams need superstars, but they also need the player that's willing to do everything else. The championship Rockets teams had Mario Elie and Vernon Maxwell, and this team has Pat Beverley. He's willing to lock up a player defensively. He's willing to dive for every loose ball. He's willing to get in someone's head. And he's probably willing to fight if necessary.
Fair Use Source: Matt Young with Chron.com
---