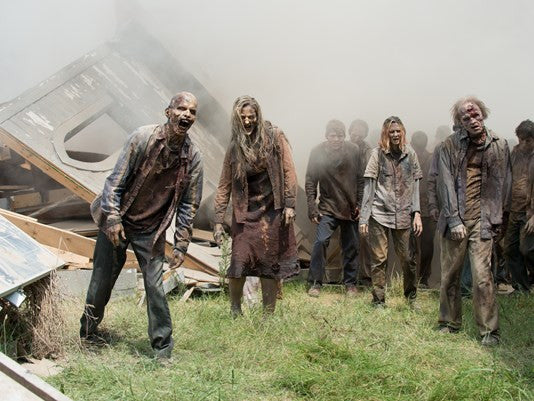 'Walking Dead' Stuntman John Bernecker Dies After Accident On Set
A stuntman for The Walking Dead has died after suffering serious injuries on the show's Georgia set. 
John Bernecker, 33, fell onto concrete from a 25-foot-high balcony at Raleigh Studio in Atlanta on Wednesday afternoon, temporarily halting production of the AMC series, according to TMZ. He was placed on a ventilator at Atlanta Medical Center, where he was treated for swelling in his brain.
He died at 6:30 p.m. ET Wednesday, succumbing to his injuries, coroner Richard Hawk of the Coweta County Coroner's Office confirmed to USA TODAY. The cause was an accidental death, due to blunt-force trauma. 
Bernecker's recent stunt work includes blockbusters Logan, Get Out, The Fate of the Furious and next year's Black Panther, along with other TV series 24: Legacy and Claws. 
USA TODAY has reached out to AMC for comment. 
Via KHOU 11 News
---