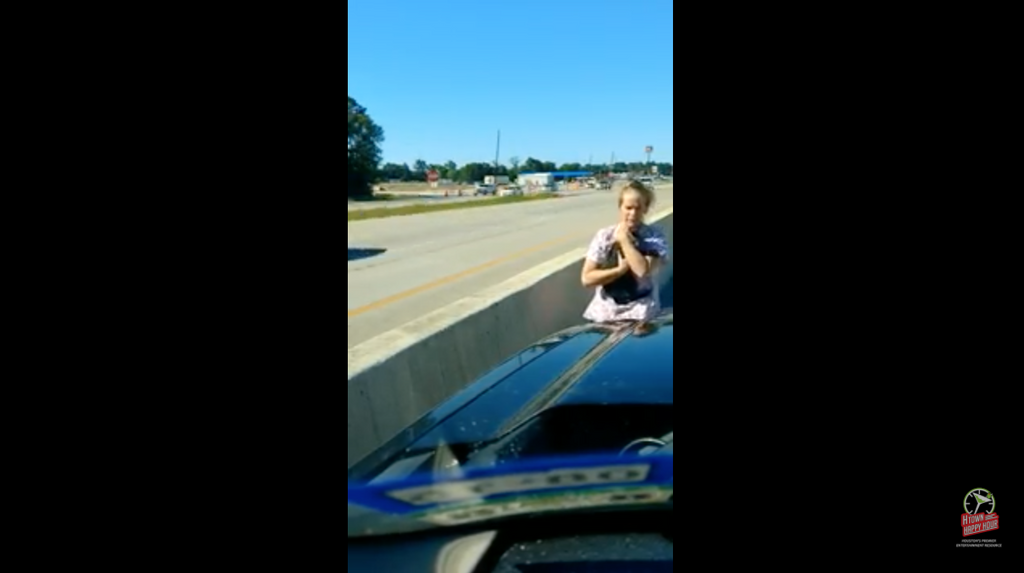 Video: Hero Woman Stops in Busy Traffic to Save a Cat Stuck on the Freeway
We've heard of saving cats from the tree... But it isn't everyday you see an animal stuck in the middle of the freeway... Well Shontelle A. Porter from Splendora Texas just north of Houstonwas the hero of the day on Wednesday May 24th 2017.
"I couldn't keep going after I figured out that it was what it was trapped on the intersection I had to back my truck up I just couldn't keep going..God bless hlm, he's a little scratched up on his nose in his little mouth  butt he's very thankful I can tell he's just sitting in my lap.." 
Check out the video below:
The poor little kitty had some minor scratches on her nose but is safe and sound thanks to Shontelle. 
---