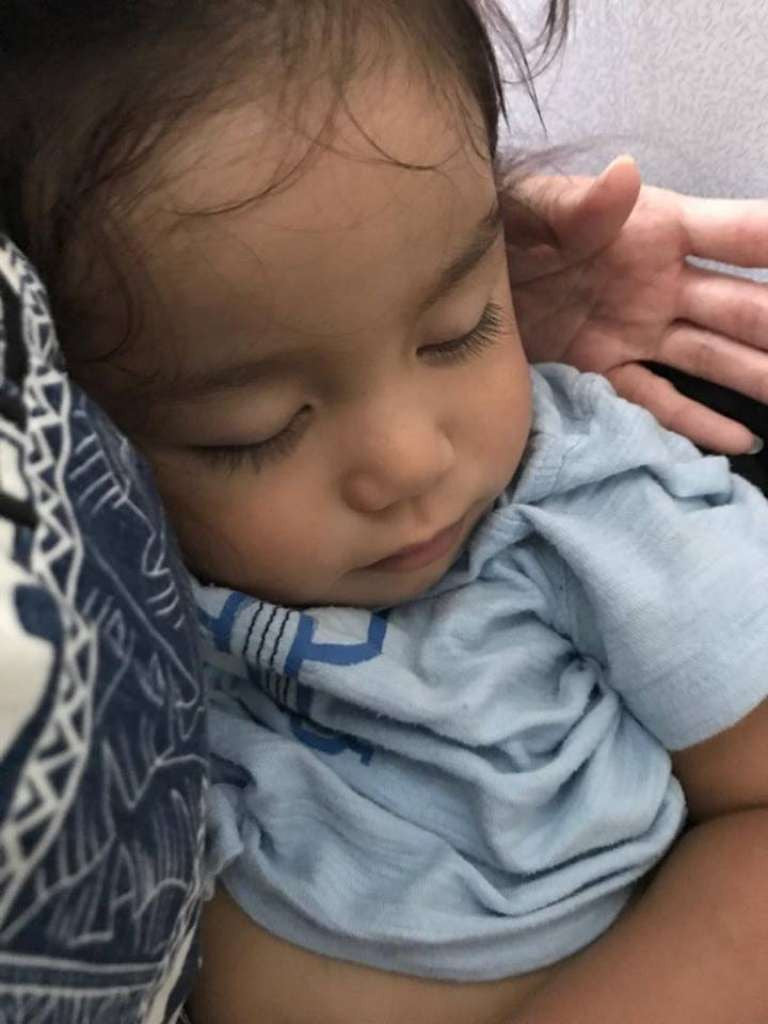 United Airlines Takes Seat Away From Child On Houston Flight, Forces Him To Sit On His Mother's Lap
United Airlines workers forced a woman flying from Houston to Boston to give up her son's seat, even though she paid nearly $1,000 for it.
Instead, the airline gave the seat to another passenger who paid $75 for that particular seat and forced the woman to hold her 2-year-old son in her lap for approximately three hours.
"Not a single airline employee on that flight asked me why I had a large child on my lap," Shirley Yamauchi of Kapolei, Hawaii said. "I didn't feel safe or comfortable, but I really didn't have a choice." 
Yamauchi said she took a seven-hour flight from Hawaii to Bush Intercontinental Airport. She then had a five-hour layover before boarding the plane bound for Boston on June 29. Yamauchi said she and her son boarded the flight  and that workers scanned both their tickets with no problems.
After Yamauchi and her son took their assigned seats, a flight attendant came over and asked if she was the boy's mother. After saying yes, Yamauchi said the flight attendant left. Later, a man came over with a ticket that said he was now sitting in her son's seat. The man paid $75 for the seat, according to news station KITV 4 in Hawaii. 
"I told the flight attendant about our situation, but she shrugged and told me the flight was full," Yamauchi said. "I paid $969 for my son's ticket."
The Federal Aviation Administration says parent's arms "aren't capable of holding your child securely, especially during unexpected turbulence." The FAA recommends havinga child strapped into a seat for the duration of a flight. 
United Airlines acknowledged that workers shouldn't have given the seat away to another passenger. 
"On a recent flight from Houston to Boston, we inaccurately scanned the boarding pass of Ms. Yamauchi's son," United Airlines representatives said in a press release.
"As a result, her son's seat appeared to not be checked in, and staff released his seat to another customer and Ms. Yamauchi held her son for the flight. We deeply apologize to Ms. Yamauchi and her son for this experience. We are providing compensation as a goodwill gesture. We are also working with our employees to prevent this from ever happening again." 
Once she landed, Yamauchi said she spoke with United Airlines customer service, who she said were rude to her. She said United Airlines workers directed her to other employees whenever she asked why her son's seat had been given up. At one point, Yamauchi said she was even directed to the baggage area. 
When she called customer service on the phone, Yamauchi claims a United Airlines representative told her to wait until Thursday to file a complaint with an airline, since that's the day she's flying back to Hawaii. She said once she spoke with media outlets about the incident, United Airlines reached out to her. 
"They sent me a very lengthy email after it hit Hawaii news stations," Yamauchi said. 
She didn't disclose exactly what United offered her for the incident but she did say it wasn't satisfactory. 
Yamauchi said she still plans to fly back on United Airlines to Hawaii, but still feels unsafe, especially after how the airline has treated customers in the past. 
On April 9, Dr. David Dao was forcibly removed from a United Express flight in Chicago heading for Louisville, Kentucky.
On July 21, 2015, Ronald Tigner alleges he was pushed to the ground by a United employee. He was 71 years old at the time. In another incident, classical musician Yennifer Correia claims a United employee in Houston attempted to "wrestle" a violin from her. 
Via William Axford, Chron.com
---