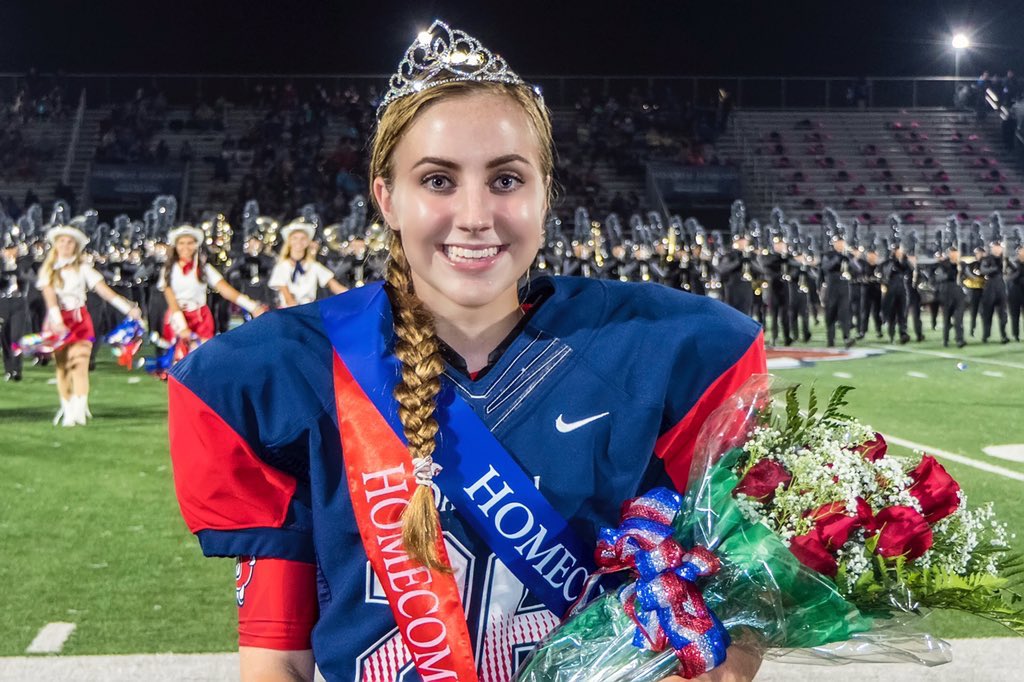 This Texas Homecoming Queen Kicked a Game-Winning Field Goal
Claire Jeffress of Pearland, Texas is a one-of-a-kind sort of girl. The high school senior was crowned Homecoming Queen two weeks ago. Then, last Friday, she kicked the game-winning field goal.
 
The game winner! pic.twitter.com/8Grl3qI0Vm

— Dawson Eagles (@DawsonHighSchl) October 21, 2017
 Jeffress is the kicker for Dawson High School in Pearland. In their game against rival Pearland High School, the stakes were high. Jeffress didn't let the pressure get to her, though.
"I've kind of learned how to block everything out and just focus on what I do. If it's 32 or 33 yards or less, I feel confident," Jeffress told the Houston Chronicle.
The game was close, but Pearland held the lead only once.
 
Story of the night: Pearland Dawson beats Pearland 38-35 on Homecoming Queen @Ccj_09 (Claire Jeffress) 30-yard FG Game Winner !! WoW pic.twitter.com/Otw6GDPMQY

— Ric Renner (@RicRenFSSW) October 21, 2017
Jeffress started playing soccer at four years old, and has been playing football since 7th grade. She hopes to play soccer in college.
"I took it one year at a time," Jeffress's mom, Isabelle said to TMC News. "Because she started off with a great team in seventh grade, those are the same boys she has played with every year. They know her well and are really protective of her. She is like their little sister."
This isn't the first time Jeffress has kicked the winning goal. Still, the talented kicker has never expected special treatment on the team.
Read Full Article Via Wide Open Country
---