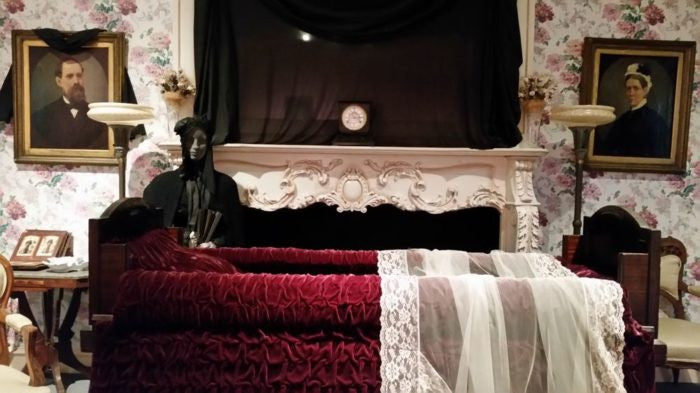 This Death-Themed Museum In Houston Is Not For The Faint Of Heart
You would never expect an attraction that's so utterly bizarre to be hiding in a quiet corner of Houston.
The National Museum of Funeral History is a collection of artifacts and memorabilia relating to the history of death and dying. It chronicles how people from across the world have dealt with the fact of death and the logistics of corpses over thousands of years.
This museum is filled with everything from historical hearses to morbid mementos.
It seeks to educate the public on the history, science of art of funerals across the globe.
Visitors can wander through exhibits filled with models of funerary practices and tools.
They have a truly fascinating collection of mourning clothes and funeral garb.
(Cont'd Below)
The museum even offers models of famous funerals, such as that of Abraham Lincoln's funeral shown here.
Learn about death customs from foreign lands, such as the traditional Day of the Dead celebrations of Mexico.
They even have a "funeral bus" that was meant to carry the coffin and mourners.
However, the bus had a lethal accident while climbing a hill in San Francisco. Now, the aptly named bus sits in the museum.
Of course, if you want learn even more about the funeral process, the museum actually is home to an embalming school.
If the macabre tickles your fancy, you'll definitely want to check this place out.
The National Museum of Funeral History can be found at 415 Barren Springs Drive, Houston Texas.
Via Sophia with Only in Texas
---