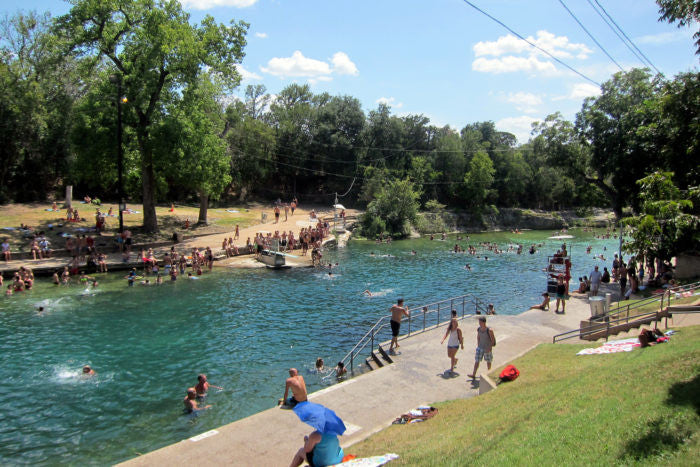 The Incredible Spring-Fed Pool In Texas You Absolutely Need To Visit
Summer is fast-approaching, and that means us Texans are already thinking about where we can immerse ourselves in some cool, refreshing water. Whether you're more of a swimming pool or ocean person, there's one place in our state that converges the two perfectly: Barton Springs pool in Austin. It combines the cleanliness of a pool and the natural, non-chemical aspect of the ocean for one of the most unique swimming experiences you'll ever have. The structure itself is man-made while the water is spring-fed, and the color is pristine as can be. It doesn't get much better than that.
You might want to wait until the weather warms up a bit because the water tends to be quite frigid, but it's well worth the wait.
Never again will you want to step foot in a "normal," chlorinated swimming pool after experiencing something like this.
(Cont'd Below)
The ground is made of smooth limestone, tiny fish swim right beneath the water's surface, and there's no fear of nasty chemicals burning your eyes underwater.
Plus, there's an awesome diving board you can spring off of into the refreshing depths below (if you're brave enough, that is!).
The lawn you see off to the right is spacious and shaded - a perfect spot to soak up some rays when you get too cold (trust me, you will).
After the Texas sun has berated you enough (AKA about ten minutes), you can jump right back into the water and keep going back and forth until your heart's content.
The pool is part of Zilker Metropolitan Park, so after you're done swimming, you can walk around and explore the gorgeous and expansive grounds. There's much fun to be had here, that's for sure.
Have you ever been to Barton Springs pool?
---