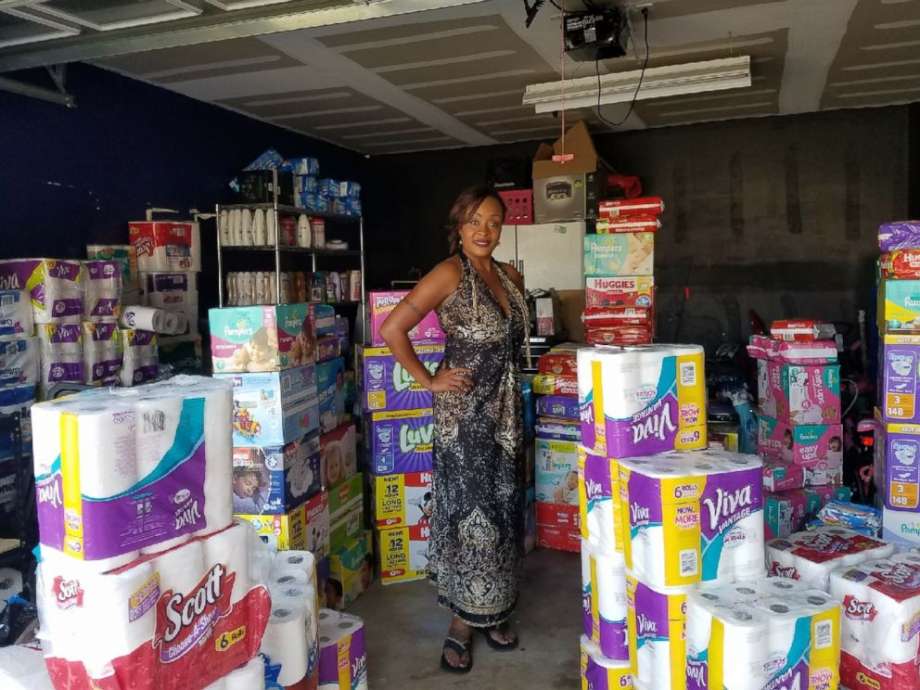 Texas Woman's 'Extreme Couponing' Provides Thousands in Goods for Harvey Victims
A Texas woman is putting her money-saving savvy to help victims of Huricane Harvey.
Kimberly Gager told CBS that she put out a call to shop for people and uses her lunch break and after-work hours to deliver products to people's homes.
"It's really becoming a second job. I've gotten very little sleep. Sometimes I'm delivering until 1 or 2 a.m.," she said.
Gager has been into "extreme couponing" for five years. Her experiences with coupon clipping has led her to spend roughly $2,700 for $5,000 worth of necessary goods, including laundry detergent, diapers and baby formula.
The San Antonio woman quips that employees at Target and Walgreens now know her by name. 
Following Harvey's disastrous floods, families across the Houston area have been in need of basic goods, some have been left homeless. Gager's story is one example of how Houstonians are putting their special talents to work in an effort to help their neighbors. 
To donate to local organizations, check out this roundup of Houston-based agencies that are allocating funds and necessities to local families. 
Via Darla Guillen with Houston Chron
---