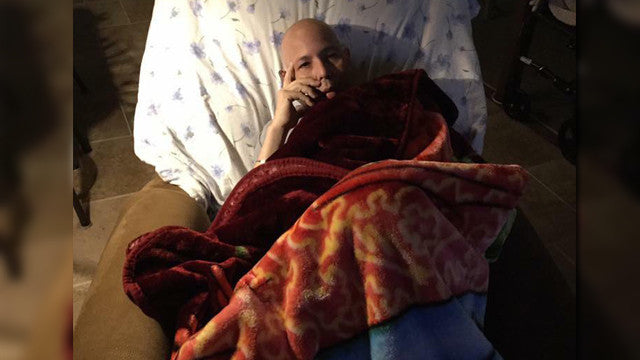 Texas Veteran's Dying Wish Is To Hear From You
An Army veteran on hospice in Texas has a dying request and all it requires is a telephone. 
The man who served his country is asking for strangers to text him. All he wants is to talk to people. 
According to the Arizona Republic, 47-year-old Lee Hernandez is under hospice care in his home in New Braunfels, Texas. A friend of Hernandez posted his dying wish on a veterans forum on Tuesday, July 11, 2017. 
According to a Facebook post in the
Arizona Veterans Forum, Hernandez asked his wife to keep his phone close 'incase someone calls'. After some time Hernandez commented to his wife "no one wants to talk to me."

A friend of the family shared a picture of Hernandez on social media asking anyone who has five minutes to spare to use that time to brighten Hernandez's day with a text message. The Facebook post has inspired many to reach out to Hernandez and let him know that they are thinking about him. 
Hernandez has lost his vision but his wife reads the text messages out loud to him. 
If you would like to do your small part to make a world of difference for this man, send Lee Hernandez and his wife a text message at 210-632-6778. 
Via Fox 26 Houston
---