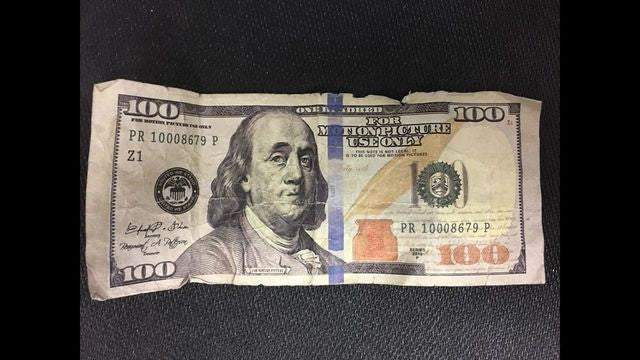 Texas Police Release Warning About Fake $100 Bills
Police in La Grange are warning businesses about some "not so right" bills circulating in the area. The department says fake bills made for movies are beginning to circulate, and those who are using the bills may not know they are fake.
At first glance, the fake $100 bill the department shared on Facebook is are somewhat convincing. So, how do you spot the fake money? Check the front or back for the "For Motion Picture Use Only".
If you receive fake money, you are asked to alert the authorities.
Via Fox 26 Houston
---