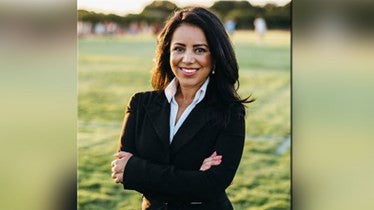 State Rep. Victoria Neave Arrested for DWI in Dallas
State Representative Victoria Neave was arrested by Dallas police for driving while intoxicated overnight, sources tell WFAA.
Police got a call about 11:30 p.m. on Tuesday that a vehicle had struck a tree at La Vista Drive and Abrams Road in Lakewood. When officers arrived there was a woman behind the wheel. Only later did police determine it was the 36-year-old state representative.
An arrest warrant states that Neave had a strong odor of alcohol on her, was unsteady, and had bloodshot eyes. Her speech was slurred and she was uncooperative with officers, the warrant says, refusing to perform field sobriety tests. She also refused to give a breath or blood sample.
During the incident, police said Neave repeatedly told them with slurred speech, "I love you and I will fight for you and I'm invoking my 5th Amendment rights."
She was booked into the Dallas County Jail at 3:30 a.m. on Wednesday and is currently waiting to see a magistrate judge.
Neave represents District 107, which covers East Dallas, Mesquite, and Garland, in the Texas House. The Democrat just finished her first legislative session in Austin.
The Texas House website says Neave runs her own law firm in Dallas.
Via Jason Whitely and Rebecca Lopez, WFAA
Don't miss HTown Summer Festival July 1st - July 2nd!
---