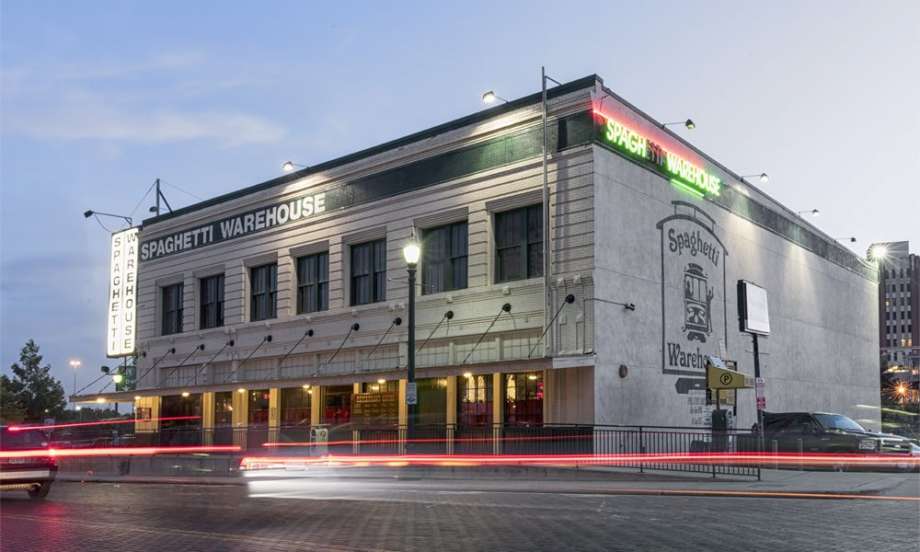 Spaghetti Warehouse Vows to Stay in Houston
Spaghetti Warehouse, a longtime fixture on the downtown dining scene, is not planning on leaving Houston after suffering significant damage as Buffalo Bayou flood waters inundated parts of downtown following Harvey.
The Dallas-based company issued a statement Wednesday following posts on social media that indicated the restaurant was permanently shuttering in Houston.
"Spaghetti Warehouse is not closing on a permanent basis in Houston," said David Ayers, spokesman for the restaurant.
Ayers said that the flood prone building at 901 Commerce took on water up to the top of the first floor during Harvey. And while the restaurant remains closed, the company is currently in the process of evaluating "whether or not it will stay at the current location or locate elsewhere in the Houston area," Ayers said, emphasizing that the company will maintain a presence in Houston.
Ayers called the flood damage "substantial" and that structural engineers are trying to determine if the building can support reopening as a restaurant.
The local Spaghetti Warehouse employed just over 100 people, Ayers said. He added that the company is working with some employees to relocate them to positions at stores in Dallas and San Antonio.
The company has set up a funding page to help employees that need assistance.
Via Greg Morago with Houston Chron
---