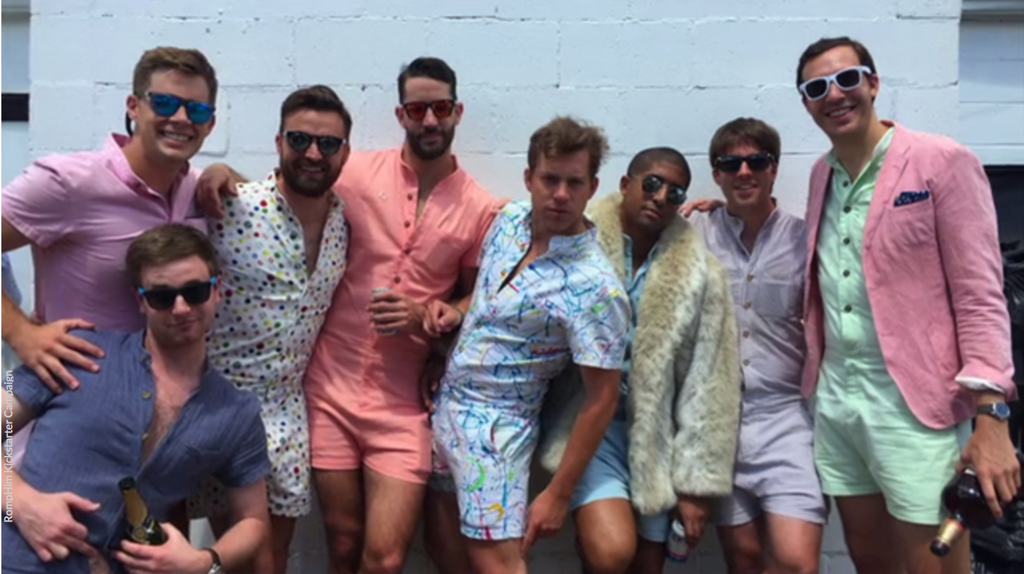 RompHim, a Romper for Men, Wants to be Your Go-To Summer Outfit
If you ever thought there aren't enough summer fashion options for men out there, there's a Kickstarter campaign aiming to fix that.
ACED Design is unleashing the RompHim, a romper designed for men, just in time for summer barbecue season, WCMH reported.
After having a few beers one night, a group of business students were lamenting that there weren't enough clothing options for men and that everything was either stylish and uncomfortable or too basic, even if it was comfortable. That's when they decided that a romper would be all the fun and style in a comfortable, tailored one-piece outfit.
According to their Kickstarter page, the guys behind RompHim started working with a fashion design consultant in Chicago, and RompHim was born. So far, their campaign has raised more than $53,000, surpassing their goal of $10,000 in just a few days.
Traditionally confined to the world of women's fashion, rompers in general have always been a controversial choice of outfit. Sure, it's convenient to be able to put on just one piece of clothing, but practicality and comfort have not usually been associated with the garment, and it makes using the restroom a hassle (RompHim is trying to fix that problem for men with a zipper fly).
Still, if you want to get your hands on what's aiming to be the new summer bro uniform, you can choose between red chambray, blue chambray, splatter print cotton and a special 4th of July edition.
Via Click 2 Houston
---