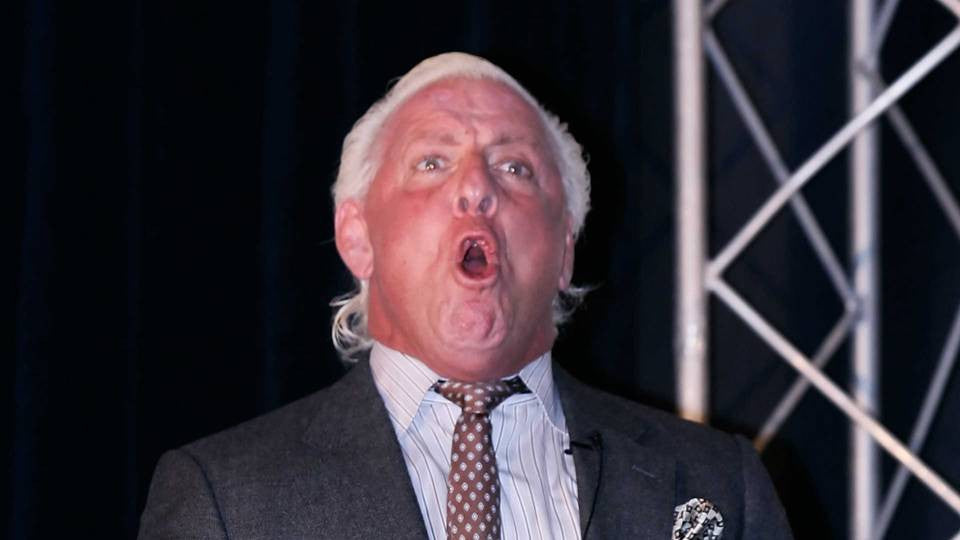 Ric Flair Officially Endorses Josh Reddick and Astros' 'Woo'
To be the man you've got to beat the man and the Rangers didn't beat the Astros very much in their four-game series this week. Houston won three of four games, which prompted a lot of celebration from the Astros and notable wrestling fan Josh Reddick.
Reddick broke out a wrestling belt he had made to give to the MVP of Astros' games every night. He was certainly having fun with it.
AWESOME: Josh Reddick and the #Astros wrestling championship belt. pic.twitter.com/dmKhDDU7m2

— David Nuño (@DavidNunoABC13) May 3, 2017
Who wasn't having fun with it were the Rangers, their fans, and local beat writers. One writer went so far as to say this in an article for the Fort Worth Star-Telegram.
"Look, Houston, the Astros are one of the best teams in the majors, and appear ready to live up to their hype with a serious World Series bid. But lose the "Woo!"

 --Stefan Stevenson, Fort Worth Star-Telegram 
Stevenson went on to promote his story online as well. 
(Cont'd Below)
Psst, #Astros fans, the "woo" needs to stop.https://t.co/j5zTD8Eu9z

— Stefan Stevenson (@StevensonFWST) May 5, 2017
What he was likely wanting was Rangers fans to rise up and put an end to all the wooing. What he got was a response from the "WOO" man, himself — WWE Hall of Famer Ric Flair. 
How about no, Stefan.

The WOOOO will never die #Astros #WOOOOlife https://t.co/TW0XhyjjjT

— Ric Flair® (@RicFlairNatrBoy) May 6, 2017
How do you like them apples Stefan? 
Via Thomas Lott with Omnisport
---