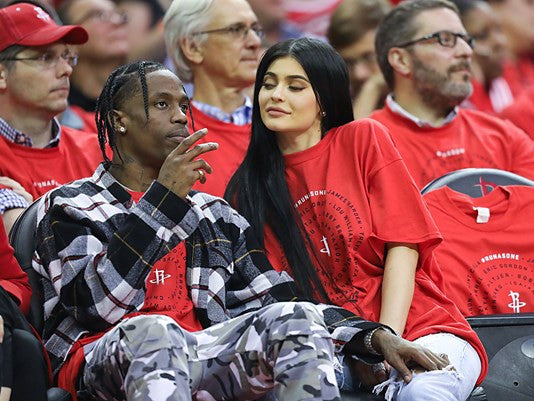 Rapper Travis Scott Designs Special Game 6 Shirts for Rockets Fans
Travis Scott and the Houston Rockets will have a special treat for fans attending Game 6 of the Western Conference semifinal series against San Antonio on Thursday night.
Everyone will receive exclusive T-shirts designed in collaboration between the Houston rapper and the Rockets.
The red T-shirts feature a white Rockets logo above the team's playoff slogan "Run As One" in Scott's handwriting. They could end up being a nice collectable, with the words "Curated By Travis Scott" and the game information printed on the shirt's left side. The left sleeve will have the words "Cactus Jack," a shoutout to Scott's new record label.
Cactus jack x Rockets tees for game 6 @HoustonRockets
See u there pic.twitter.com/FOCPq0RrPJ

— TRAVIS SCOTT (@trvisXX) May 10, 2017

(Cont'd Below)
The Houston native, who spent time as a ball boy for the Rockets in high school, is a huge fan of the team and has attended several games this season. He was there when Houston clinched its first-round playoff series against Oklahoma City, sitting courtside alongside reality star Kylie Jenner.
He'll be at the Toyota Center on Thursday to hype up the crowd before tipoff. The rapper known for hits such as "Antidote," ''Goosebumps" and "Pick up the Phone" plans to catch the first half before dashing across downtown Houston to headline his sold-out concert.
The team distributes T-shirts before each playoff game, but this is the first time the Rockets paired with a celebrity to create one.
Houston needs a win to avoid elimination and force a Game 7 in San Antonio after losing in overtime Tuesday night to put the Spurs up 3-2.
Via The Associated Press , KHOU
---