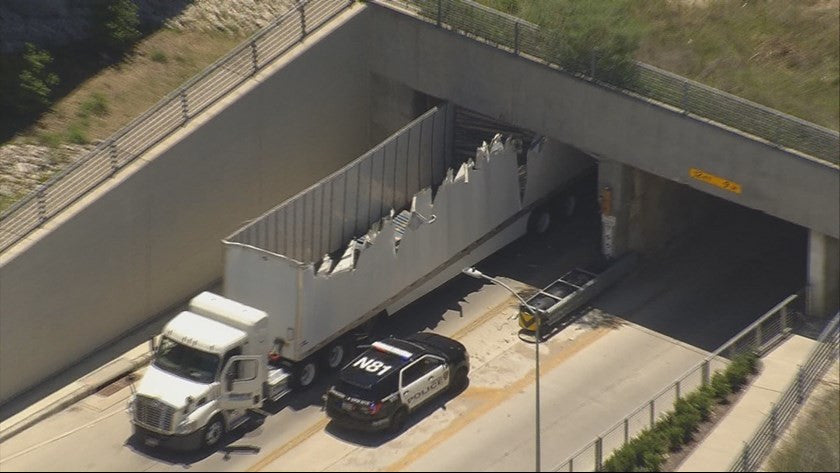 Photos: Top of Truck Ripped off after Hitting Bridge near Downtown Houston
HOUSTON -- A big rig trailer didn't clear a bridge north of downtown, striking the overpass and crumpling the top of the rig's trailer.
The incident occurred in the Judge Alfred Hernandez Tunnel on 550 N. Main shortly before noon Thursday.
There were no reports of injuries. No other vehicles appeared to be involved in the incident.

(Cont'd Below)
The tunnel has been shut down until further notice due to bridge damage.
Via KHOU
---