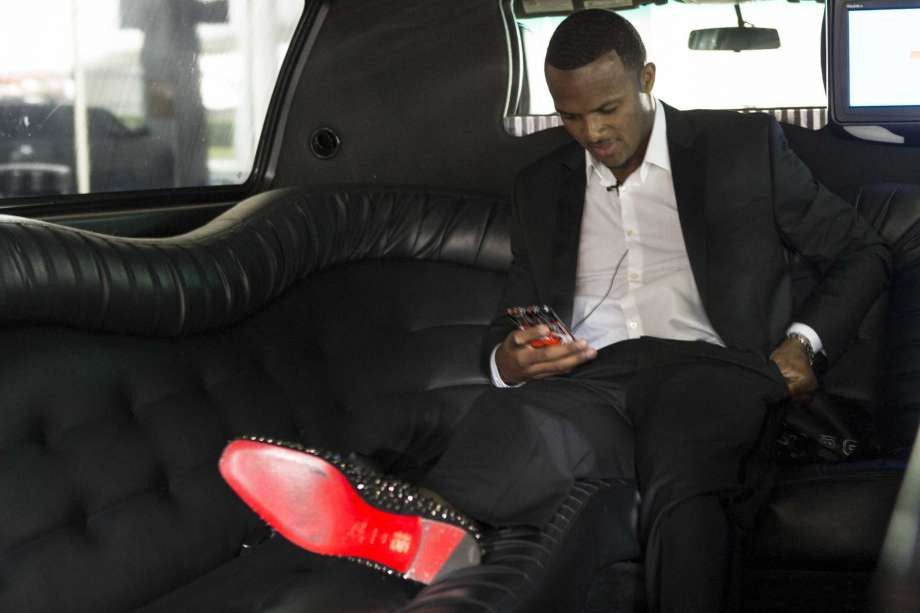 Newest Texans Quarterback Deshaun Watson Arrives in Houston
Houston Texans' first-round draft pick Deshaun Watson arrived in Houston on Wednesday morning and was greeted with a limousine waiting to take him to NRG Stadium.
Houston Texans top draft pick Deshaun Watson arrived to George Bush Intercontinental Airport, the day after the Texans made the Clemson quarterback the twelfth overall selection in the NFL Draft, on Friday, April 28, 2017, in Houston. The Texans traded up in the draft with the Cleveland Browns to aquire Watson.
Watson was greeted by team employees who promptly had him put on a microphone before leaving the airport.
Watson was dressed more casually than he was last night in New York, but he still had on his studded Louboutin shoes.
Via Matt Young with Chron.com
Photos by Brett Coomer
---