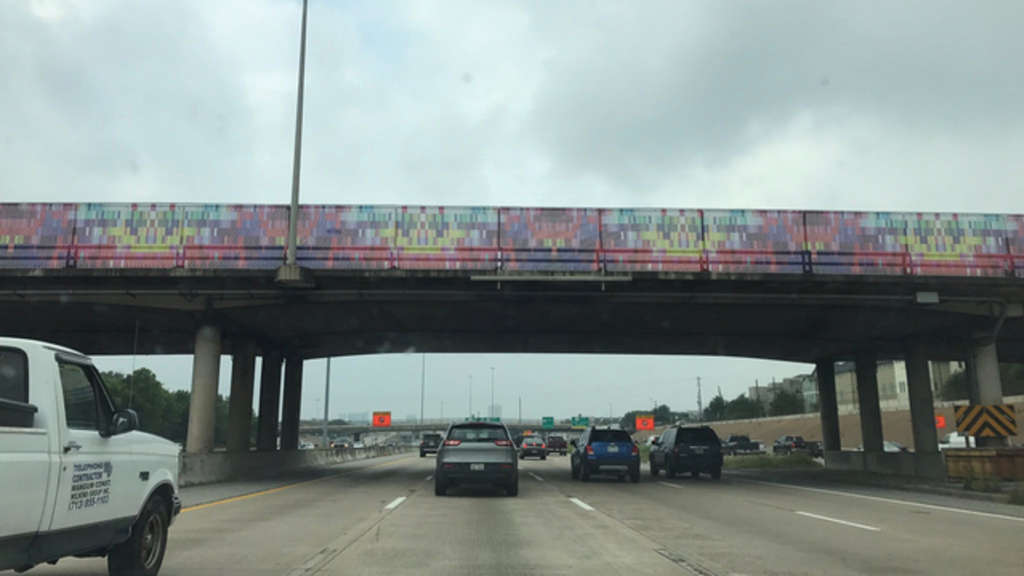 New Project to Add Mosaics to Houston Bridges
Houston First Corporation is spearheading a project that will transform a series of bridges connecting downtown and Midtown with EaDo and the 3rd Ward into dynamic mosaics.
The Houston bridge project will use photographs of the city taken by local schoolchildren to create pixilated mosaics on eight bridges over I-69 between Bell and Tuam streets.
The photographs were taken as part of a project developed by Geoff Winningham and his wife, Janice Freeman, to showcase the vision and artistic skill of Houston youth.
The images are included in a new book titled "In the Eyes of Our Children: Houston, an American City."
The installation will start soon and take about six weeks to complete.
Via Cynthia Capers with Click2Houston
---