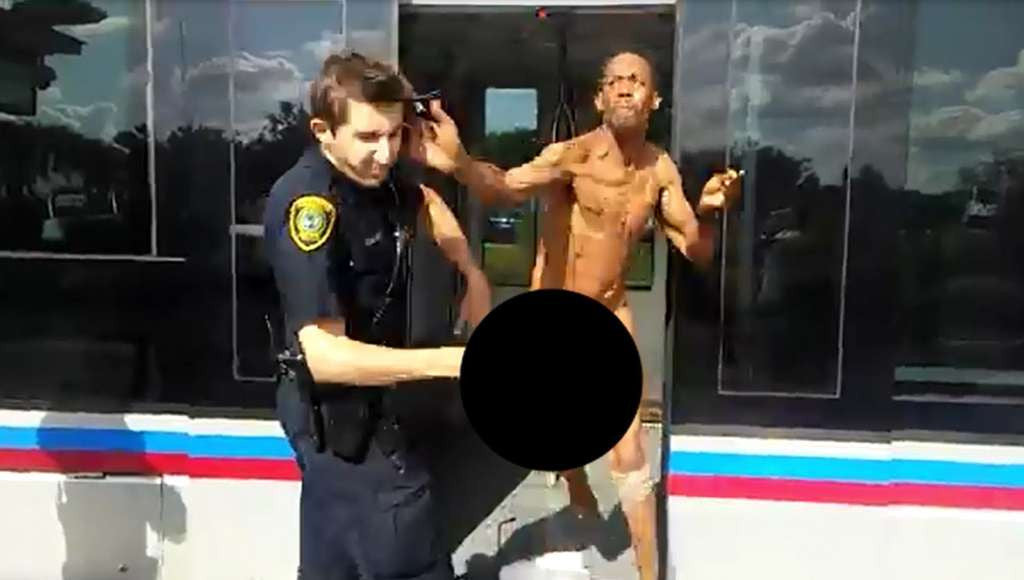 Naked Man Wielding Bug Spray Arrested After Punching Police at Metro Stop
A naked, pesticide-wielding Houston man who bugged out at a Metro stop got zapped by police - and it was all caught on camera. 
The clothing-free frolic that ended in chaos started around 5 p.m. on June 6, according to Houston police. A man - who authorities later identified as 49-year-old Keith L. Dean - was allegedly spotted running around in the buff. 
A concerned citizen called police to report the nude wanderer. Before officers arrived, the caller drove closer and gave the man a towel to cover himself. But in return, the naked man allegedly demanded the caller's watch and punched him in the face. 
Via Keri Blakinger with Houston Chronicle
---