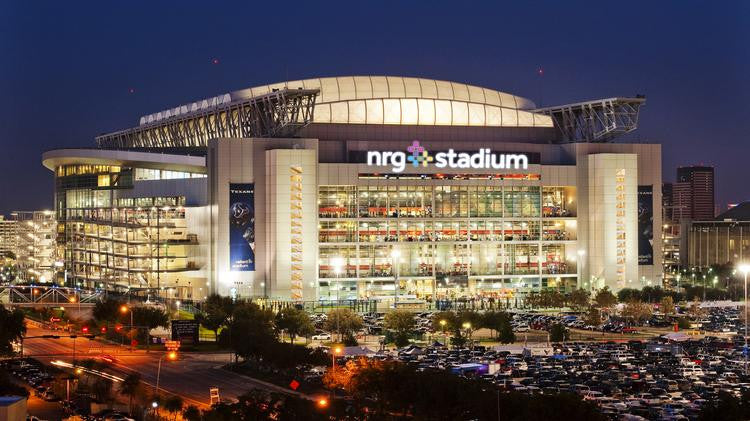 Manchester United vs Manchester City Soccer match reportedly slated for NRG Stadium in Houston
Two of some of the most valuable soccer teams on Earth reportedly have scheduled a match at NRG Stadium.
Manchester United is expected to take on Manchester City this summer at NRG Stadium, unnamed sources told ESPN. The match is slated to take place July 20.
The International Champions Cup, a series of friendly soccer matches, announced the July 20 game last month, but a venue hadn't been named at the time, per ESPN. San Diego was expected to host the event.
Seven years ago — when the stadium was still called Reliant Stadium — Manchester United played in the 2010 MLS All-Star Game held in Houston. Within 24 hours of tickets going on sale, the entire lower bowl of Reliant Stadium was sold out. The MLS stars lost to Man U, 5-2, in front of more than 70,000 people.
Manchester United, which trades on the NYSE as under the symbol MANU, is worth $3.32 billion, according to a 2016 Forbes list. That makes it the fifth most valuable team in the world.
Meanwhile, Manchester City is worth $1.92 billion, making it the 28th-most valuable sports team in the world, per Forbes.
This will be the second summer in a row that NRG Stadium will have hosted a major international soccer event. Last June, Houston hosted three games of the Copa América Centenario, a nearly month-long international soccer tournament held in 10 different cities across the U.S.
Houston just wrapped up a busy year full of major sporting events, beginning with the NCAA Final Four last spring and concluding with the 2017 Super Bowl.
Fair Use Source: Jack Witthaus with Houston Business Journal
---