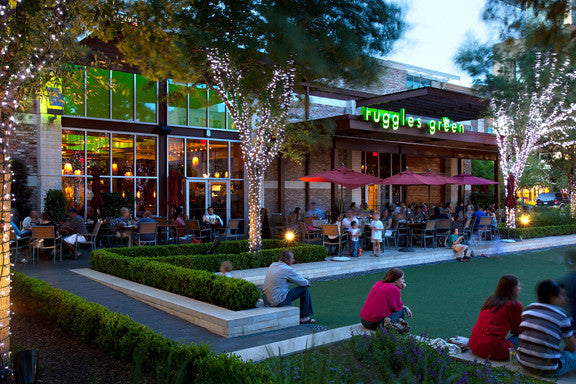 ILLEGAL SEAFOOD NETWORK UNCOVERED IN HOUSTON
HOUSTON -- The man affiliated with popular Houston restaurants Ruggles Green and Ruggles Black has been accused of operating an illegal seafood network within the city.

According to a Texas Parks & Wildlife press release, Bruce Molzan purchased and sold illegal finfish off the menus at Ruggles Green and Ruggles Black and profited more than $400,000.

A two-year investigation revealed that the illegal network had been ongoing since at least 2013 and could be the largest of its kind in Texas history, game wardens say.

"The illegal catches were made by a web of about a dozen unlicensed commercial fishermen and sold to the restaurants. Their catches consisted primarily of highly-regulated red snapper, along with other protected game fish species, including tuna, amberjack, grouper and red drum," according to the press release.

The National Oceanic Atmospheric Administration has filed felony charges against two recreational anglers in Freeport possibly involved with the case.

The investigation expanded last April after U.S. Coast Guard crews stopped an unlicensed fishing boat near Freeport with nearly 500 red snapper that weighed about 1,900 pounds. The fish were seized by the National Marine Fisheries and state game wardens, which were illegally caught in the Gulf of Mexico off the coast of Freeport and Galveston. Investigators linked the subjects with the illegal operation.

"This is a big deal and exemplifies the critically important work our Texas game wardens do to protect the state's natural resources," said Col. Craig Hunter, TPWD law enforcement director. "Not only did these unscrupulous actors violate recreational fishing regulations at an extreme level for personal profit, but they also circumvented restrictions and rules governing the possession, safe handling and sale of commercial aquatic products intended for human consumption. That is not something we in law enforcement will tolerate and we are confident these individuals will be prosecuted to the fullest extent the law allows."
Fair Use Source: ABC 13 
---