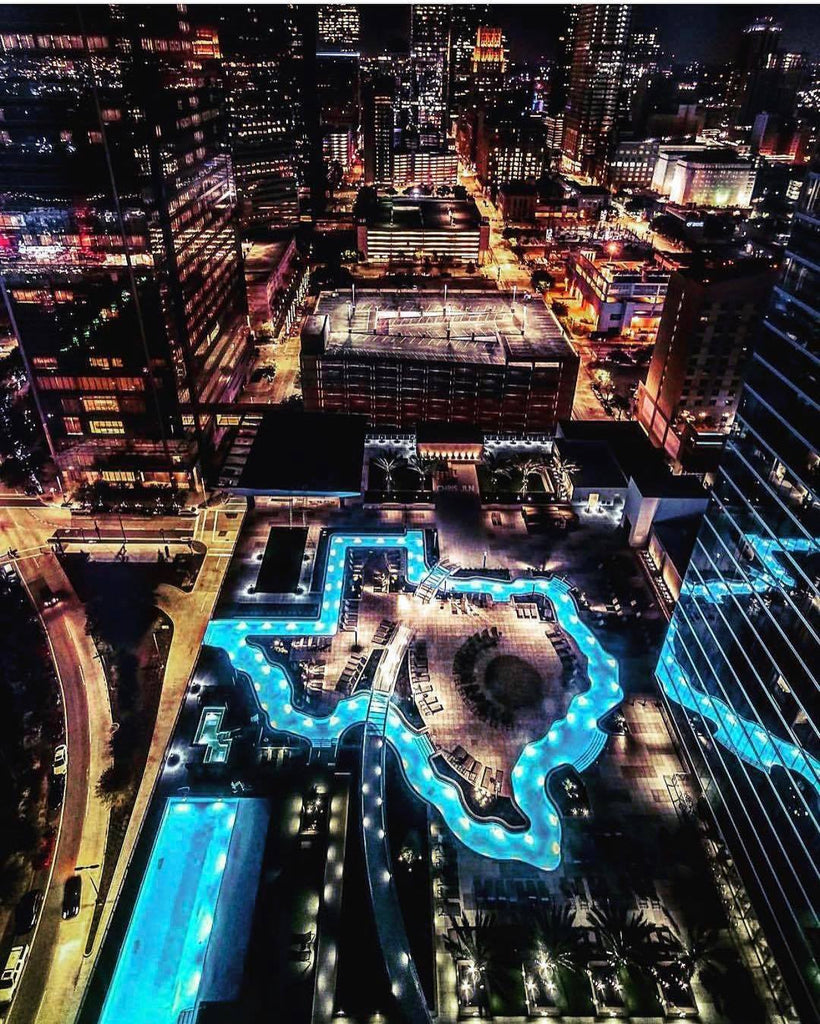 Houston's Walkable Downtown
The Texas city's convention district takes shape.
With a few recent developments and others on the horizon, Houston is transforming into something few might have expected a decade ago: a pedestrian-friendly city. The 1,000-room Marriott Marquis Houston opened directly across from the George R. Brown Convention Center at the end of last year. This adds to the fast-growing convention district's 154,000 square feet of meeting space (including the city's largest ballroom), and unusual amenities such as an infinity pool and 530-foot-long, Texas-shaped lazy river. (Cont'd Below)
But there's more to come to this section of Avenida de las Americas in the city's downtown. Seven new restaurants will be opening on the ground floor of the convention center and adjacent buildings. The roadway is being narrowed from eight lanes to three, providing for plenty of space for a grand promenade for attendees and locals on foot. It will showcase public art, live entertainment, and window shopping, all connected to the Discovery Green Park. By the end of the year, approximately 6,000 hotel rooms will be within walking distance of the convention center.

Among the properties soon to open: The 223-room luxury Hotel Alessandra is slated for this summer, with meeting spaces and a ballroom on the third floor. Le M•ridien Houston will open in the fall, bringing an additional 8,000 square feet of meeting space.

The 468-room Four Seasons Houston recently underwent renovations to its lobby, centered around its grand staircase and incorporating more natural light. The Hilton Houston Post Oak (with more than 28,000 square feet of meeting space) completed updates to its 448 guest rooms, including a new digital key-lock system.
Fair Use Source: Alex Palmer with Successful Meetings
---