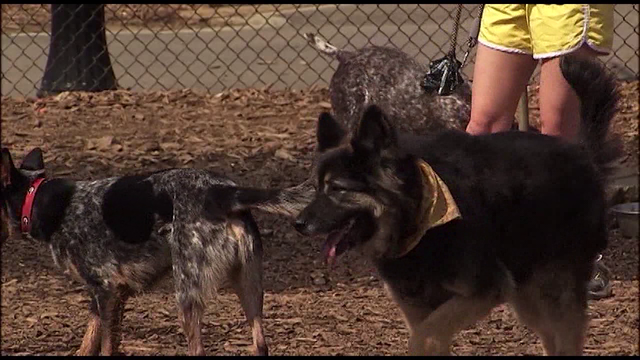 Highly Contagious Strain of Dog Flu Spreads to Texas
A word of warning to pet parents -- a highly contagious strain of canine influenza has made it's way to Texas.
The Texas A&M Veterinary Medical Diagnostic Laboratory diagnosed two cases of dog flu in Texas in early June. The lab says the strain responsible, H3N2, is the same strain that infected several dogs in Florida and Georgia earlier this year.
While rarely deadly, if left untreated it can progress to pneumonia and create potentially fatal complications. Symptoms to look for include high fever, loss of appetite, coughing, nasal discharge, lethargy, and persistent cough. Treatment with antibiotics and cough suppressants usually clear up mild cases in 10-21 days.
TVMDL says most dogs exposed to the virus will become infected with it, but only 80 percent will present symptoms. The other 20 percent can still spread the virus. The illness is easily spread in highly trafficked areas such as dog parks, grooming salons, kennels and doggy daycares.
There is no evidence that the flu can be spread to humans.
Via FOX26Houston.com
---