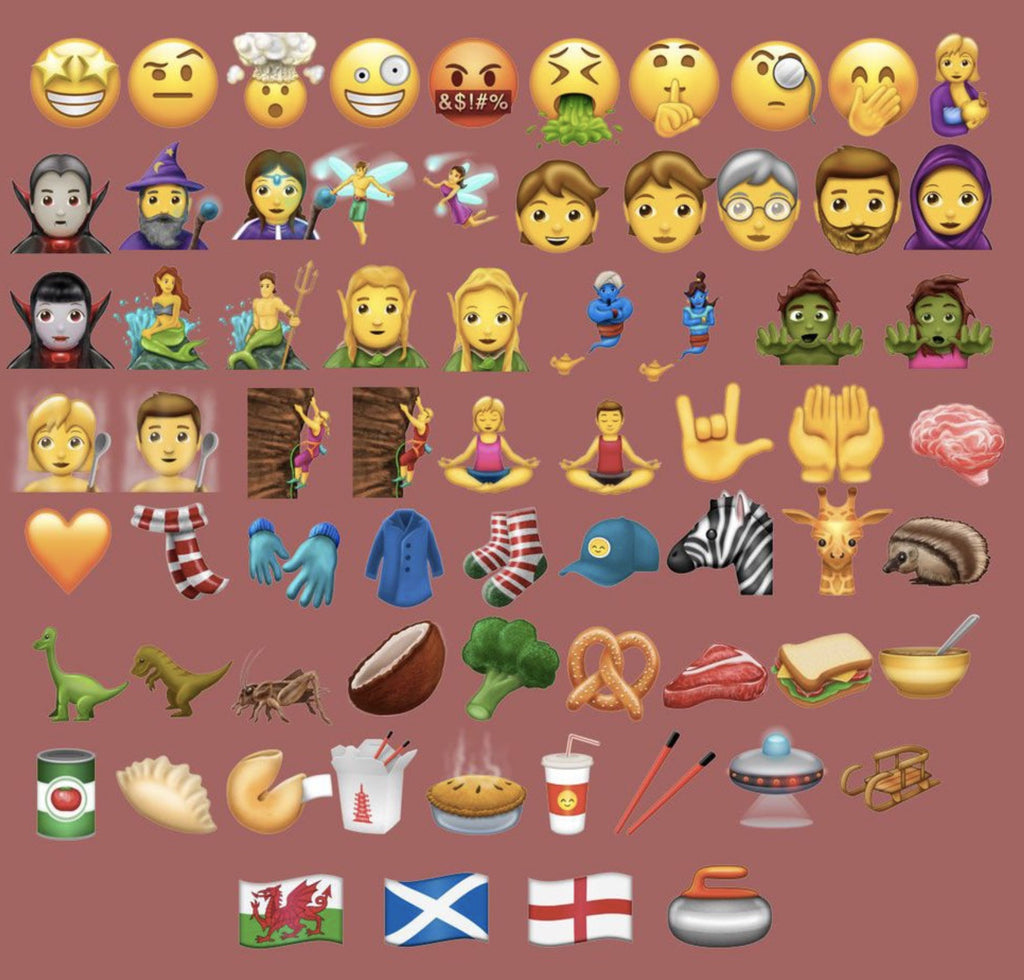 Here are the 69 New Emojis Coming with Unicode 10 this Summer, Eventually Headed to iOS
Back in November, the Unicode Consortium previewed 51 emoji that are planned for release as part of Unicode 10 later this year. Now, the organization has released the full list of 69 new emoji coming with the update, which is expected to be released this June, though likely won't come to iOS until later…
Coming with Unicode 10 are a variety of new emoji, including a tyrannosaurus rex, a mermaid, and a plethora of other new ones. The image below previews all 69 of the new emoji, though the specific designs are still considered as being in "draft" form.
Emoji 5.0 is the complete list of new emojis planned for release in mid-2017.
This update is currently in draft status, and currently includes emojis from Unicode 10.0, as well as flags for England, Scotland, Wales, and gender variations for characters such as Mage, Vampire, and Person Climbing.
Also listed as part of this release are details of which new emojis support skin tone modifiers.
Some of the emoji include:
Pretzel
Sandwich
Tomato Soup Can
Fortune Cookie
Inquisitive face
Face with a monocle
Brain
Hat with a smiley face
Cup with a smiley face
Steak
…and many more
Last summer, Unicode 9.0 was made official with 72 new emoji including bacon, selfie, and a clown face. The majority of the Unicode 9.0 emoji made their way to iOS with iOS 10.2.
At this point, it's unclear when exactly we'll see Unicode 10 come to iOS, but it likely won't be for a few months at least as the final versions of the emoji won't be released until June, which is too late for an inclusion with iOS 11. It's likely that the emoji will come with an iterative update to iOS 11 later this year. Including the new emoji in a mid-cycle upgrade gives users who wouldn't normally worry about an iOS update, a reason to update.
What do you think of these 69 new emoji coming with iOS 11? Let us know your thoughts down in the comments and check out all of the designs below:
Via Chance Miller with 9to5mac
---