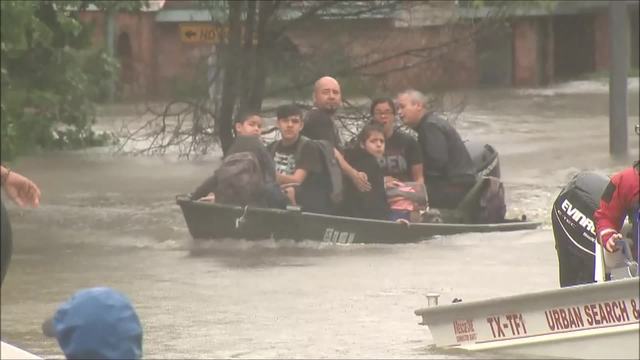 Harris County moves forward, approving application for FEMA buyouts
Houston homeowners hard-hit from Hurricane Harvey flooding may now have an alternative to participate in a buyout program.
Harris County Ed Emmett said that the county has approved the application for a FEMA grant to buy out certain homes that have repeatedly flooded.
The Harris County Flood Control District sponsor the FEMA voluntary buyout program. Decisions on key Houston-area neighborhoods are made through state and local leaders. Grant funded buyouts of property must have a current flood insurance policy.
Harris County property considerations include:
1. Source of flooding
2. Location and depth within the floodplain
3. Cost effectiveness as a solution to the property's flooding problem
4. Potential for future floodplain preservation and/or flood damage
reduction projects
5. Compatibility with community and natural values
Source: Harris County Flood Control District

The buyout process could take up to 25 months from the date the application is submitted to demolition.
For more details on this buyout alternative, visit https://www.hcfcd.org/, Harris County Flood Control District's website.
Via Fox News
---