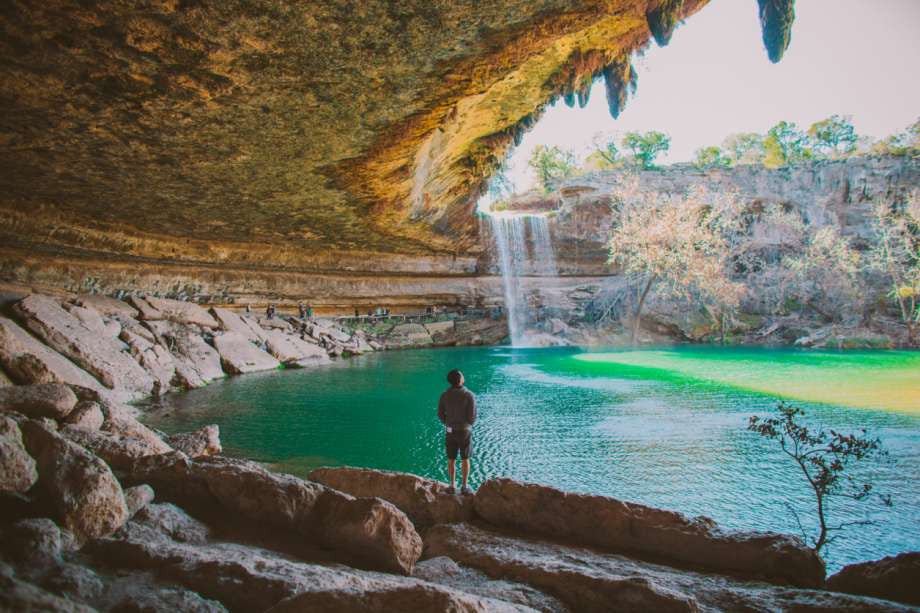 Hamilton Pool Opens Today, Some Housekeeping Changes to Note About the Central Texas Swimming Hole
Today is the first of May and the popular Hamilton Pool in Dripping Springs is opening for the season.
The Central Texas swimming hole opened Monday for Texans and visitors to cool off for the summer until it closes again on September 30. While the views of the pool remain the same, a few housekeeping changes have been made since last season.
With two drownings last summer, Travis County Parks officials installed a life jacket kiosk at the pool entrance where visitors can borrow life jackets in a variety of sizes at no extra charge, according to the preserve's website. Furthermore, throw rings have been placed around the pool for swimmers in need of rescue since there aren't any lifeguards on duty at the preserve.
(Cont'd Below)
As the pool's popularity grows, visitors to the preserve are required to make a reservation prior to getting into the pool. To make a reservation, $11 is required online. This fee is separate from the $15 entrance fee paid upon arrival.
Unfortunately, the reservation isn't refunded or rescheduled and does not guarantee visitors will be able to swim. The pools are tested routinely and bacteria conditions can sometimes cause it to close. Recent rains can also close the pool due to hazardous trail conditions.
Via Heather Leighton, Chron.com
---