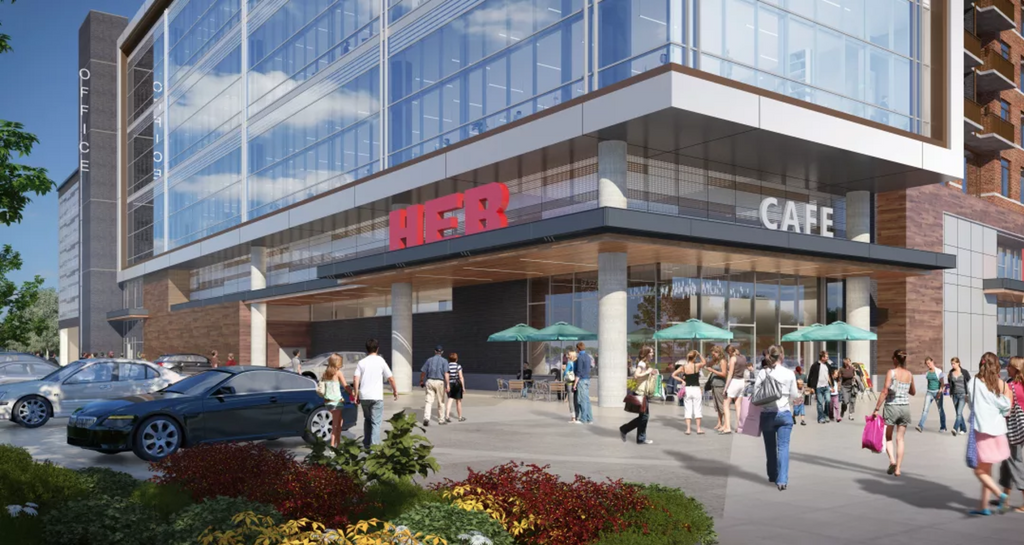 Get Ready for a New 'Urban' H-E-B Heading to Washington Avenue
The much-anticipated grocery store will be on the ground floor of a new mixed-use development between Studemont and Heights Boulevard dubbed Buffalo Heights District.
The first phase, which broke ground Tuesday, will include 230 apartments, three floors of boutique office space, and a ground-floor H-E-B with second-floor parking, a new concept for the store. The seven-story development will be situated between Heights Boulevard and Studemont, just south of I-10.
(Cont'd Below)
The 96,000-square-foot H-E-B will be larger than the Montrose store, and will include a walk-up cafe and coffee bar. "You'll see things like a poke bar, a coffee bar, pizza, different things we haven't tried in other stores that we think will appeal to the urban shopper," Scott McClelland, H-E-B's Houston president, told the Chronicle's Nancy Sarnoff late last year. The development should be completed in the spring of 2019.
H-E-B is also planning another Heights store, in the formerly dry zone on Shepherd Drive. That store, in the location of a former Fiesta Mart, is on track to be a two-story concept.
The first phase of the Buffalo Heights District. Via MIDWAY COMPANIES
 Continue Reading Via Roxanna Asgarian with Houstonia Mag
---