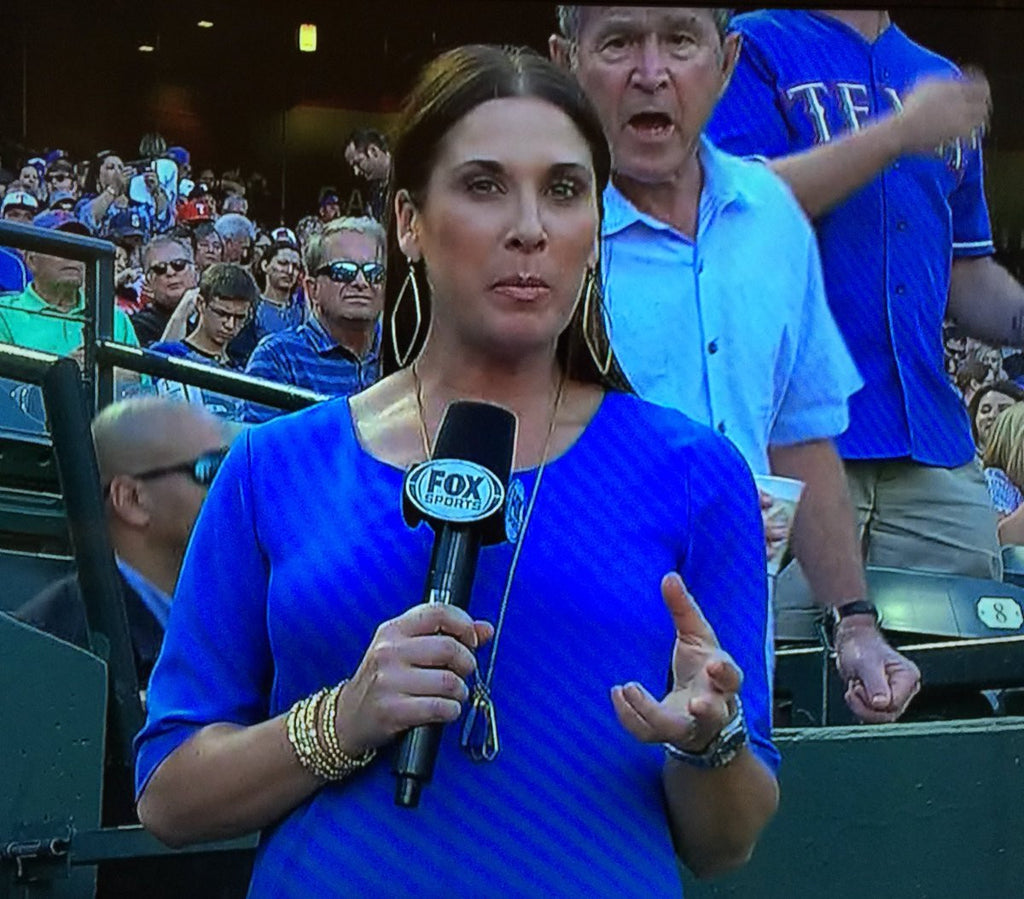 George W. Bush Photobombs Fox Sports Southwest Reporter at a Texas Rangers Game
A former president logged one of the funniest on-camera moments in some time last night and it lasted all of two seconds tops. 
On Wednesday night at a Phillies and Rangers game in Arlington at Globe Life Park, former president George W. Bush briefly photobombed (or is it videobombed?) Fox Sports Southwest reporter Emily Jones as he was making his way to his seat at the stadium. 
(Cont'd Below)
Jones was reporting on the game when the former leader of the free world, now 70 years old, gave her a quick shout, a little "Hey!" and barely stopping behind her. Fans watching at home likely blinked and missed it. 
The Rangers ultimately beat the Phillies 9-3 so it was a win all around for Bush and the ball club from South Oklahoma. 
Bush was a managing general partner of the Texas Rangers from 1989  until 1994 when he ran for governor of Texas. He also helped get Globe Life Park at Arlington built during his tenure. 
---