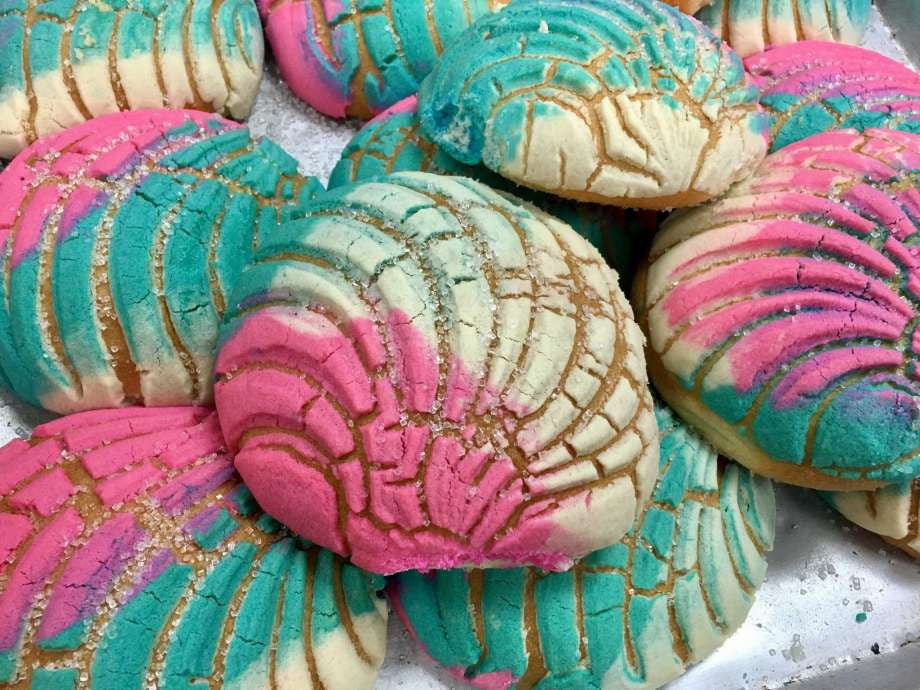 Forget Frappuccinos Because this Houston Bakery is Making Unicorn Sweet Bread
The Unicorn Frappuccino, with its swirl of purple, blue and pink, is now a thing of the past. But Houston's El Bolillo Bakery is putting its own sweet spin on the craze.
The popular panaderia, which includes locations on S. Wayside and Airline, has introduced pink, blue and purple pan dulce -- or sweet bread -- to its already impressive array of confections. And they can barely keep it on the shelves.
(Cont'd Below)
Photos of the frap-inspired baked goods popped up on El Bolillo's Instagram and Facebook pages Tuesday night and quickly racked up thousands of likes and shares. A few simple videos earned more than 250,000 views in a matter of hours. 
"It was going crazy. And they weren't out the oven yet. Customers were calling, 'When are they ready?' They started coming in and lining up," says Brian Alvarado, manager at the S. Wayside store.
"This is one of the biggest projects that we've ever done, and we've just had as much fun as possible. It's also going up against the tradition of having the same thing for 20 years. It changes it up a little bit."
Alvarado says they've been in nonstop production on uniconchas, unicuernos, or horns and unicorn tres leches cakes. He estimates they've gone through 500 pounds of flour since Tuesday.
The sweet treats are made with individually colored sugar crusted on marbled dough or by placing the colored sugar on by hand before baking. Each color has its own flavor, including raspberry, strawberry, piña colada and bubblegum.
So every bite is its own surprise.
"They do take a lot more time. We have to be more careful and make sure the colors don't mix too much or else it turns into a dark brown or a black. We don't wanna do that," Alvarado says.
The conchas and cuernitos are 60-cents each. The cakes go for $30. And they're considering other unicorn goodies, too.
El Bolillo has been getting large orders for 20, 40, even 60 conchas at a time. The S. Wayside store was bustling with people Thursday evening. And almost every self-serve platter included several uniconchas.
"If it stays popular long enough, we'll definitely keep it coming," Alvarado says. "If the customer asks for it, we have nothing else to do but to make it."
A new El Bolillo Bakery is scheduled to open in May at Southmore and Pasadena Boulevard.
Via Joey Guerra with Chron.com
---