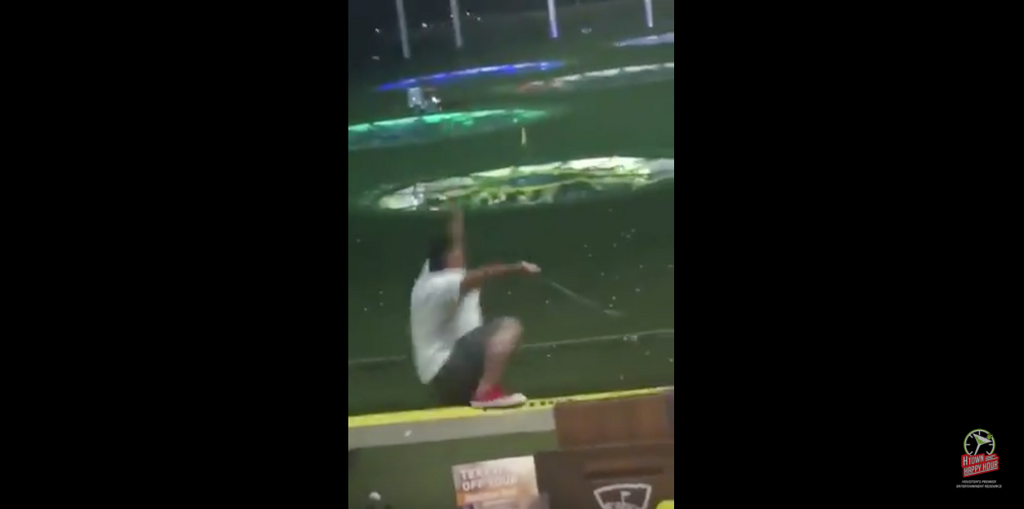 'Don't Drink Too Much and Golf': Texas Man Tumbles Off 2nd Story Topgolf Ledge on Video
If it weren't for a small span of netting, a whiff would have been the last thing a Texas Topgolf customer would have experienced before falling off a ledge to his death or serious injury. 
The incident happened at the Topgolf in Fort Worth, according to Twitter user Nathan @EnvyNate, who posted the video.
"Don't drink too much and golf," Nathan joked to mySA.com about his clumsy cousin. "He was just laughing it off."
Nathan said his cousin, Jose Vasquez, was alright after the second story fall, but had too much to drink. 
"We take safety very seriously and a strong safety track record is critical to our success," Topgolf said in a statement to mySA.com. "Although this is an extremely rare occurrence at Topgolf, the safety netting is designed for exactly these kinds of situations. We have reached out to the Guest to learn more about the situation."
Via Chron.com
Madalyn Mendoza
mmendoza@mysa.com
Twitter: @MaddySkye 
---