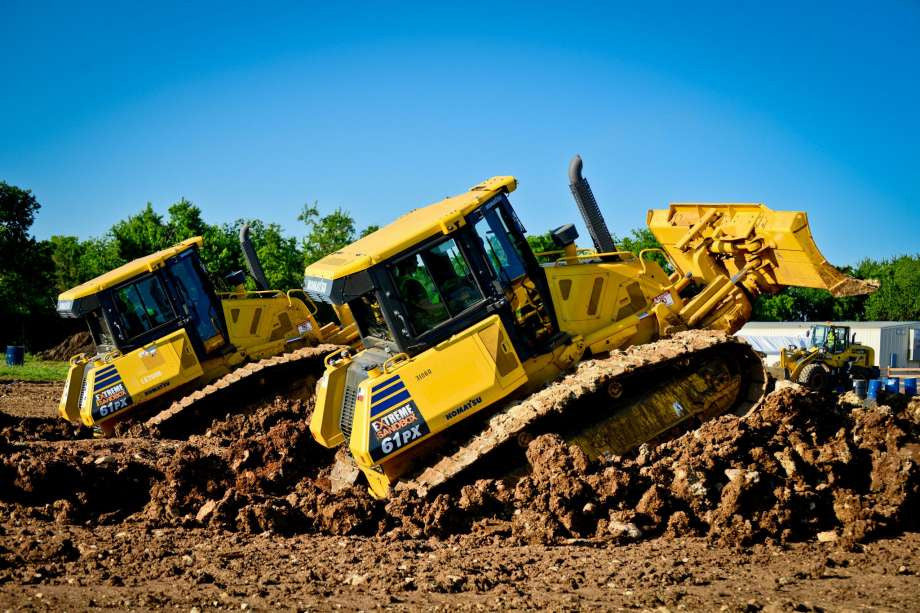 Construction Site Theme Park in North Texas Lets You Play with Heavy Machines
If you have ever driven by a construction site and felt an intense urge to jump on some of the equipment and move some dirt around, there is a place in North Texas that can scratch those specific itches.
(Cont'd Below)
Extreme Sandbox, located north of Dallas in Pottsboro, bills itself as an extreme heavy equipment adventure company where patrons can pay a fee to drive Komatsu bulldozers, wheel loaders and excavators for fun.
Owner Randy Stenger started his company in Hastings, Minn. just outside of St. Paul in 2012 and later opened a second location in Texas in early 2016.
He had no construction background to speak of when he began plotting the business in 2009. At the time the former EMT and police officer was working as a Target store manager.  He knew though that average people would share his enjoyment of using the big machines for fun and education. 
(Cont'd Below)
He appeared on ABC's "Shark Tank" in January 2016 and that is when investors Mark Cuban and Kevin O'Leary got involved. Along with letting patrons get their jollies by manning powerful earth movers, Extreme Sandbox also wants to nurture future construction workers and train existing ones already in the field.
We really have tried to focus on "edutainment" and as a part of that we have heavy equipment camps that gets high school kids exposure to the construction trades," Stenger said. "While it's not our core business, we do love the fact that we can give this experience to them."
The Pottsboro location is 15 acres large and features lodging and meeting space. Ever wanted to crush a car with a heavy-duty behemoth? That happens at Extreme Sandbox too, for an added fee. All activity is of course monitored by staff so nothing goes haywire.
Prices range from $195 for an hour with one of three machines to seven hours with three machines included for $895. Video and photo packages are also available.
Stenger said his locations are also popular for corporate outings (cooler than a golfing range), bachelor parties (before the drinks), and birthday parties (for all ages). Parties can have tire and dirt hauling competitions on site too. The stress relief is probably an added bonus. 
Via Craig Hlavaty with Chron.com
---