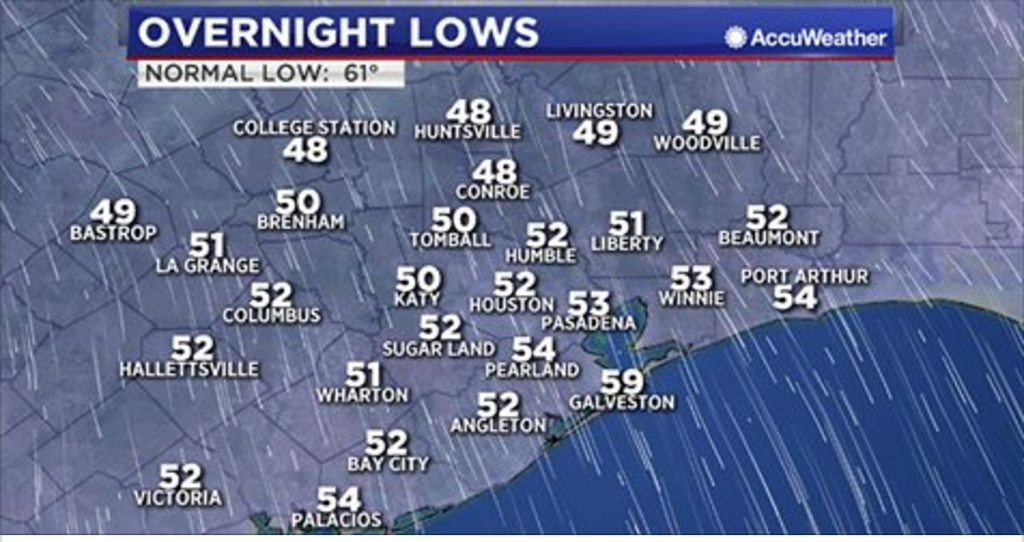 COLD FRONT BARRELING TOWARD HOUSTON COULD BRING TEMPERATURES IN THE 40S
Houstonians will wake up to flip flop weather on Saturday morning but may need a jacket by the afternoon.

According to meteorologist Travis Herzog, a cold front moving toward southeast Texas will bring a noticeable temperature and humidity drop. Ahead of the front, highs will top out near 80 degrees. Once the front moves through, temperatures will dip into the 60s on Saturday afternoon.

Sunday will begin in the 50s, with temperatures barely warming above 70 during the day. Expect wind gusts over 25 mph.


By Monday morning, temperatures could briefly dip into the upper 40s, nearing a record low of 46 degrees set in 1995.

The cold snap could be Houston's final flirtation with the frigid 40s until October. By Wednesday, temperatures will return to the upper 80s.
Fair Use Source: http://abc13.com/
---