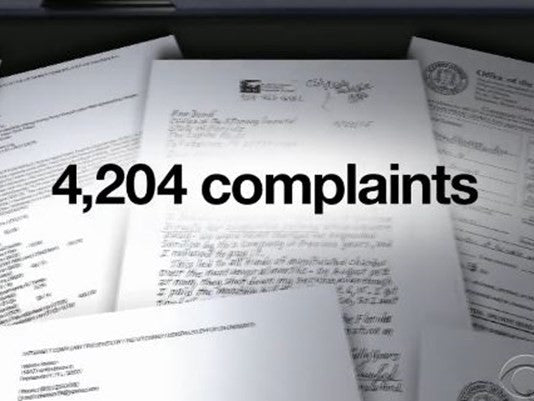 AT&T, DirecTV Face Complaints Linked to Overcharging, Promotions
Gary Raia signed up for an AT&T promotion -- internet and DirecTV for around a $100 a month for two years. When his first bill in July was nearly double that, he complained to AT&T.
"Every month you open up your envelope and you go, 'OK, what's the surprise this month?'"
"As I am talking to them, I get on the internet and I look at the special," Raia told CBS News. "Their special is $99.99 and I say, 'can you just look at the internet?'"
Months later, he was still paying a lot more.
"That tells me that they're cheating people," he said.
(Cont'd Below)
In an AT&T commercial a voiceover can be heard advertising: The bundle price you sign up for is guaranteed to stay the same price for two years.
AT&T told CBS News they "fully honor the terms" of their promotions.
But our investigation uncovered more than 4,000 complaints against AT&T and DirecTV related to deals, promotions and overcharging in the past two years.
One woman in Florida tried to call AT&T to have them explain her account charges.
"I keep getting bills for $79.49 and my contract says I was only going to pay $24.99 for two years," she told AT&T over the phone. 
Via ANNA WERNER, MEGAN TOWEY CBS NEWS , KHOU
---