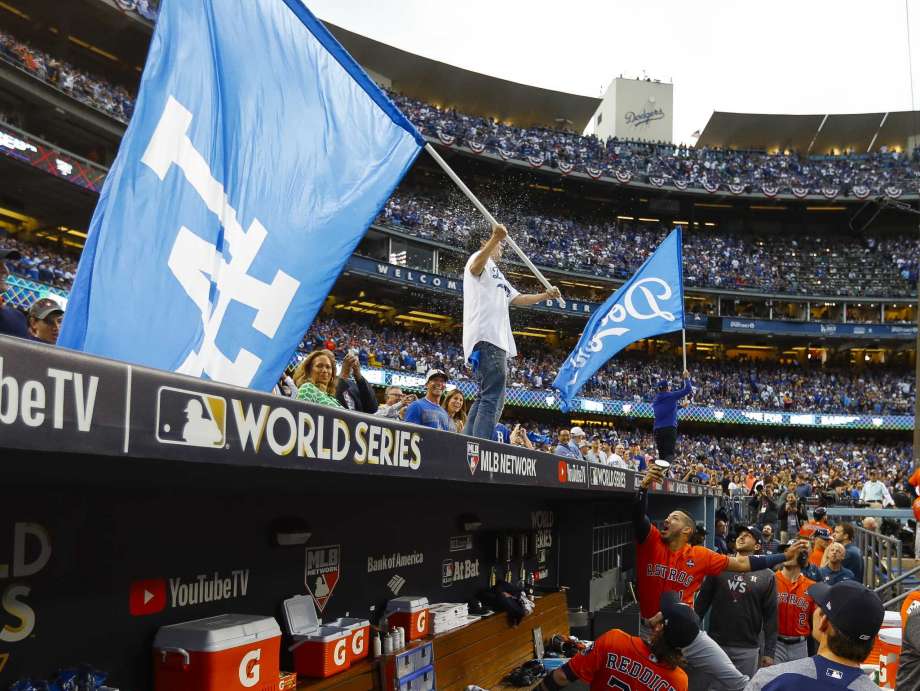 Astros' Carlos Correa splashes actor Ken Jeong with water
If the Astros were nervous before Game 7 of the World Series, they certainly didn't show it.
In pregame, the Dodgers have celebrities stand on top of the dugouts and wave giant Dodgers flags to get the crowd going. 
Before Game 7, Rob Lowe stood atop the Dodges dugout while fellow actor Ken Jeong stood on top of the Astros dugout. When Correa saw Jeong, he took his cup of water and playfully doused the star of The Hangover movies.
Correa quickly ducked back under the dugout roof after the water splashed Jeong directly in the face. Jeong laughed as he struggled to wipe his face while holding the huge flag.
---