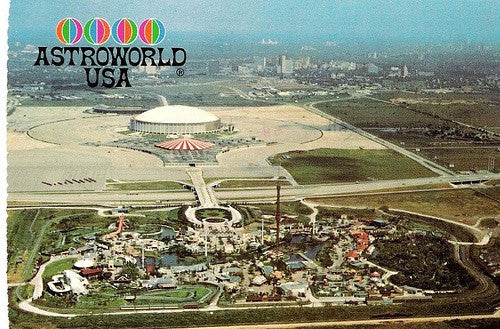 A film student documented the history of Houston's AstroWorld and you'll want to take this roller coaster trip down memory lane
On Oct. 30, 2005, after nearly 40 years in business, Six Flags AstroWorld closed its doors, and Houston has been the largest city in the U.S. without an amusement park ever since. A majority of the roller coasters were liquidated in a three-day auction after the shuttering, and what remains now is no more than a dirt field NRG uses for parking during rodeo season.
But a Penn State Film student known as Jonathan with YouTube's RampagingRex Productions is helping us remember the good times by chronicling the history of this once celestial hotspot.
(Cont'd Below)
Via Chana Elgin with Rare Houston
---