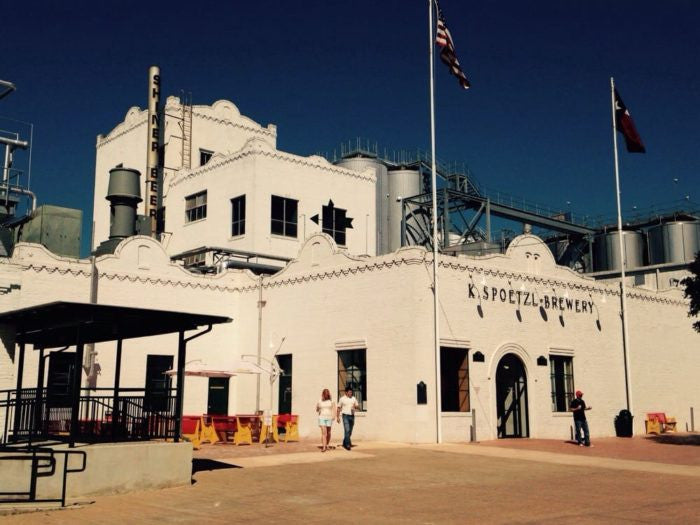 9 Fantastic Factory Tours You Can Only Take In Texas
Seeing how things are made is pretty cool, especially when said things are Texas-based companies that have grown to national or even international popularity (think Dr Pepper). From beer to blown glass, here are nine incredibly interesting factory tours you can take right here in Texas.
1. Wimberley Glass Works (San Marcos)
This awesome studio offers free glassblowing demonstrations and a gallery where visitors can view and purchase everything from ornaments to vases. The address is 6469 Ranch Road 12, San Marcos, TX 78666.
2. Sweet Shop USA (Mount Pleasant)
Calling all dessert lovers! Sweet Shop proudly handcrafts over 100 different treats including their signature gourmet truffles. On your tour, you'll get to sample some of the deliciousness and watch the expert chocolatiers hard at work. The address is 1316 Industrial Road, Mount Pleasant, TX 75455, and you can call 800-222-2269 to schedule a tour.
3. Spoetzl Brewery (Shiner)
This is the very place where the famous Shiner beer that us Texans love so much is brewed. You'll get to watch the entire process in action - and of course sample several varieties of the beer afterwards. The address is 603 East Brewery Street, Shiner, TX 77984.
4. San Antonio Shoemakers (San Antonio)
Shoe factories were abundant back in the day, but now most of the work is done either overseas or by machinery. That's why San Antonio Shoemakers is so unique - it's one of the few remaining shoe factories in the country! Take a step back in time in this little Old West-inspired village and observe the level of skill necessary to produce good quality footwear. The address is 101 New Laredo Hwy, San Antonio, TX 78221.
5. Saint Arnold Brewing Company (Houston)
This is the oldest microbrewery in the entire state. Everything from brewing to bottling is done by the factory's eight employees, and they say you can taste the soul they pour into their craft with each sip. Free public tours are available every Saturday at 1 PM, and free beer is provided! The address is 2522 Fairway Park Drive, Houston, TX 77092.
6. Pape's Pecan Company (Seguin)
Anytime between September and May is fair game for touring the home of the world's largest pecan. You can tour the facility, orchard, and browse the collection of 3,000+ antique pecan crackers as well as observe the harvesting, processing, and packaging. The address is Highway 101 South, Seguin, TX 78155.
7. Old Doc's Soda Shop (Dublin)
Alright folks, the one you've all been waiting for: the place where Dr Pepper got its start in the 1800s. You can enjoy a tall glass of our favorite soft drink in the very building where it was created! How neat is that?
8. Collin Street Bakery (Corsicana)
Collin Street Bakery has been the home of the famous (or should I say infamous) DeLuxe Fruitcake for over 100 years. The recipe was brought over from Germany a century and a half ago, and demand for the dessert is so high that the bakery ships worldwide. The address is 401 West 7th Avenue, Corsicana, TX 75151.
9. Balcones Distillery (Waco)
Full of shiny copper pot stills imported from Scotland, grain silos, and fermenters, there's plenty to look at here. You'll be walked through the whiskey making process from start to finish, and experience some of the award winning flavors afterwards. Tastings also take place a few days per week if you aren't interested in the tour! The address is 225 S. 11th Street, Waco, TX 76701.
Have you ever taken any of these tours? What's your favorite factory tour in Texas?
Via Katie Lawrence with Only In Texas
---