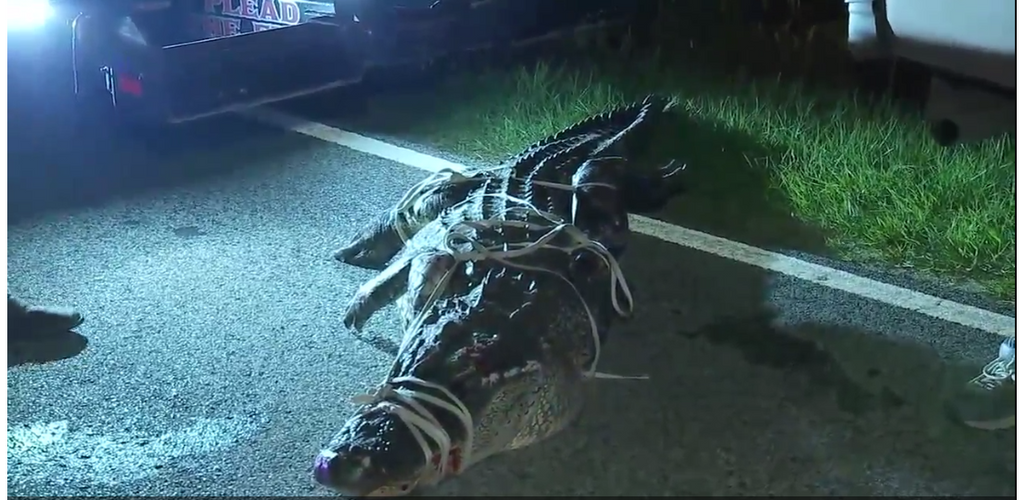 10-foot-long Alligator Run Over by Three Drivers in NE Harris County
An alligator is likely dead after it was run over by three drivers earlier this morning in northeast Harris County.

The wrecker driver who was called to help remove the alligator from the roadway told Eyewitness News the beast is at least 10 feet long.
(Cont'd Below)


Deputies reported to the scene on Lockwood, just south of Beltway 8, to make sure no one else hit the animal.
The alligator appears to be dead, but that has not been confirmed.

Via Reporter Foti Kallergis with ABC 13
---