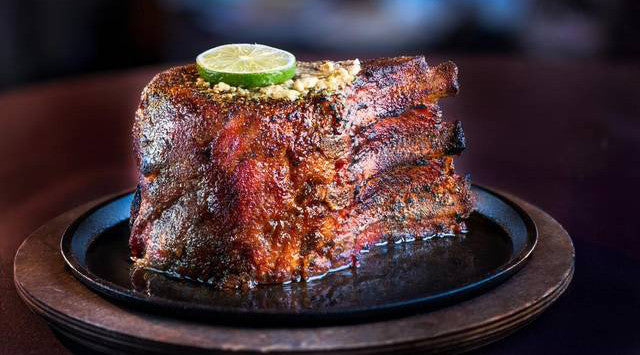 79 Cent Pork Chop Day at Perry's Steakhouse Announced
After teasing out the return of their famous Flashback Friday 79 cent pork chops in early May, Perry's Steakhouse & Grille has finally released the date for the upcoming meat feast.

Perry's is offering is a "seven-finger high chop that is hand-selected, cured, roasted, slow-smoked and caramelized, topped with Perry's signature herb-garlic butter sauce and carved table side" on May 19 from 11 a.m. to 4 p.m. Usually, the lunch-cut portion is available on Fridays from 11 a.m. to 4 p.m. with whipped potatoes and apple sauce for $14.95, but on #flashbackfriday, the pork chop will be priced at less than a dollar.

The deal is only available to the first 100 guests, so line up early.
---